Best Bowling Figures – Top 4 and 5 Wicket Taker List in ICC T20 World Cup International
We will provide you with significant updates, including the schedule, venue, points table, live results, highlights, and ticket prices for the T20 world cup. Get ready for the biggest sports event of the year. Keep supporting you, favourite team. The cricket event will be the best as always.

ICC T20 World Cup Schedule | T20 World Cup Teams | World Cup Points Table | T20 WC Teams Jersey
The ICC T20 World Cup is one of the biggest tournaments of the year for all participating teams. Many of the players in this tournament have outstanding skills in batting, bowling, and fielding. The team records we provide you with include the batting record, bowling record, and more. You can find the schedule and venue of the upcoming T20 World Cup on our website. Following are records made by players from different teams in bowling.
Best Top 5 Wickets Taker in T20 World Cup:
Umar Gul:
Umar Gul took the first five wickets haul in T20 cricket by giving six runs in three overs. On the 13th of June 2009, Pakistani player Umar Gul played against New Zealand at the Oval in London, England. He is Pakistan's second-best bowler, among all players who have taken five wickets in international cricket. This is a significant achievement for Pakistan in T20 cricket.
Nehemiah Odhiambo:
As the only cricketer to achieve the feat of five wickets in an inning in an ICC T20 match, he is the only first Kenyan player who has achieved such a feat. The tournament was held at the Gymkhana Sports Ground in Kenya on the 4th of February 2010. Due to the work of Rehema Odhiambo, they were able to win the match by a good margin.
Darren Sammy:
In 2010, Sammy was appointed as the skipper of the West Indies team, and under his leadership, West Indies won the ICC World T20 title in 2012 when they played final match against Sri Lanka.The player holds the title of having taken five wickets. During 3.5 overs, his economy rate was 6.78, and he got five wickets.
Regina Herath:
His five wickets at the T20 World Cup have been the most economical. A player with a 0.85 economy rate took five wickets. He took three wickets for only three runs while bowling for Sri Lanka. The match took place in 2014.
Ryan McLaren:
Ryan Mclaren is the best South African cricketer who hails from Kimberley, Cape Province. Mclaren took five wickets for 19 runs in 3.5 overs. He has an economy rate of 4.95, which is good. During the match on 19th May 2010, he was playing against the West Indies at the Sir Vivian Richards Stadium Antigua. South Africa won the match because of his constant and consistent efforts.in this match, he holds the title of Best Bowling Figure in T20 World Cup.
Lasith Malinga:
Separamadu Lasith Malinga is a Sri Lankan former cricketer who is widely regarded as one of the greatest limited-overs bowlers of all time. He is the best Fast Bowler with a Unique style of bowling in T20 Cricket. He takes five wickets by giving 31 runs in 4 overs and entered in the list of bowlers with the most five-wicket haul in the T20 World Cup. The match was played against England on 18th September 2012. Sri Lanka won the match.
Tim Southee:
The New Zealander took five wickets in four overs against Pakistan by giving 18 runs. In one inning, he has an economy rate of 4.50. Auckland's Eden Park was the venue on 26th December 2010. A wide margin won matches.
Best Bowling Figures in ICC T20 World Cup International
The best bowling figures in T20 World Cup history can be found here. They are all better off playing alone.
Who are the Top 4 Wicket Takers in T20 International Cricket?
The following is a list of 4 wicket-takers in T20 cricket matches. In all of their matches, they display remarkable performance.
Umar Gul:
In T20 cricket, Umar Gul has taken the most four wickets. Pakistan is his home country. In 60 matches, he has taken six wickets. Twenty5.3 overs were necessary to take all four wickets for 1443 runs. His average is 16.98. Pakistan's best bowler in T20 international cricket is Umar Gul.
Rashid Khan:
Rashid Khan is an Afghan. The five times that he played international T20 cricket, he took four wickets. The Afghanistan team appreciates his efforts.
B A W Mendis:
Among Sri Lanka's top bowlers, B A W Mendis stands out. In T20, he is the third highest wicket taker with four wickets haul. This is a huge record for him, scoring 952 runs in 147.3 overs.
Shakib Al Hasan:
Shakib Al Hasan plays his best cricket in the T20s, Bangladesh's best format. Four times he has taken four wickets. Cricket's ICC Twenty20 tournament offers him one of the best opportunities to showcase his skills. Bangladesh's success depends on this player. In 76 matches, he has scored 1894 runs.
Saeed Ajmal:
Pakistan's Saeed Ajmal will always be remembered as an outstanding player. International cricket's best bowler. In his 64 matches, he has taken four wickets and scored 1516 runs. With 85 wickets, he has made a record of 238.2 overs. 17.84 is his average.
Lasith Malinga:
The top Fast Bowler of Sri Lanka is Lasith Malinga. Sri Lanka's team leader is one of the best players in the world. Also, he made four wickets in three matches during his 84 games.
Imran Tahir:
South Africa's Imran Tahir is an excellent bowler. In his 38 games, he has an average of 15.05 and has taken four wickets four times. Imran Tahir has taken four wickets in T20 cricket in the top seven. The fact that South Africa has a bowler of his caliber is a good achievement.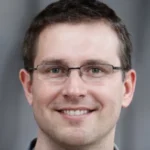 Rivcky John
A prominent figure in sports journalism for the last two decades. Cricket Analyst & Writing News, Features, Match Previews/Reviews/Reports, And Opinion Pieces on Cricket. You can connect with him on Facebook also.