England Handed Buttler Boost All Set To Feature In Australia T20Is
England have been boosted by the news that skipper Jos Buttler has progressed well with his recovery from a calf injury ahead of the 2022 T20 World Cup in Australia.
A leader both on and off the field, head coach Matthew Mott will be hoping his captain can play a big role as England look to land the title for the second time in their history.
Buttler Had England Worried
After suffering a calf strain playing for the Manchester Originals during The Hundred competition, there were real concerns Buttler could miss out on the major tournament. England, who are +375 with Betway to win the T20 World Cup, have already suffered injury setbacks before the competition and could not afford to lose their captain.
Buttler enjoyed a strong Indian Premier League campaign earlier this year and his explosive batting style will be a potent weapon for England in Australia. Buttler has admitted the injury was possibly a sign of his advancing years and at the age of 32 he will only have so many more white-ball World Cups left in him. Buttler joked his calf issue was "an old man injury" but it was certainly a setback that would have had the England hierarchy nervous before such a big tournament.
Credit: England & Wales Cricket Board
Reports have been positive regarding Buttler's progress in his recovery and now Mott can look forward to having his skipper available for the Super 12s clashes against Afghanistan, Australia, New Zealand and two qualifiers. It won't be an easy group to progress from but England have shown some real quality in the shortest format of the game and that is why they are second behind India in the world rankings leading into the tournament.
Skipper Can Step Up in Bairstow's Absence
As mentioned, England have already had to deal with injury issues and none bigger than the loss of batter Jonny Bairstow. The Yorkshire star suffered a broken leg and dislocated ankle in an unfortunate slip while playing golf in September and has since been forced to undergo surgery to resolve the problems.
Bairstow, who was named England's player of the year by the Cricket Writers' Club for his efforts this season won't return to action until 2023. It's a heartbreaking situation for the 33-year-old, who was expected to play a big role for his country at the highly-anticipated tournament.
A player who has enjoyed some tremendous innings in all formats of the game this year, England will now have to fill the void left by Bairstow for the T20 World Cup in their old rival's backyard. Buttler is another aggressive batter in the England order and he will be one player hoping to contribute significant runs in Bairstow's absence Down Under.
Playing against the likes of Australia and New Zealand in the group stages will certainly be good acid tests to see if England do have the quality and the ability under pressure to go all the way to the title. Buttler has the tendency to show up in the big games and the Aussies and Kiwis will be wary of his threat with bat in hand.
Stokes Will Take Pressure off Buttler
One man capable of taking some of the pressure off Buttler's shoulders will be Test captain Ben Stokes. While not a white-ball skipper, Stokes knows the kind of pressure Buttler will be under and will know how to try and ease that for his team-mate. Scoring runs in short periods is what Stokes does best and that will be the greatest way for the Durham star to take the heat off Buttler both on and off the field.
Buttler and Stokes are expected to be two key figures in the England batting order. The way the pair can turn matches in their side's favor in the space of an over or two sets them apart from many other good players at the upcoming tournament. Hosts Australia and an India side ranked best in the world have their own big hitters and the team that can get the most out of their stars will have a great chance of claiming the title Down Under.
With Buttler's injury scare behind him, he and England can now look forward to an exciting T20 World Cup with plenty of thrills and spills to come.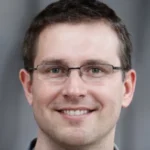 Rivcky John
A prominent figure in sports journalism for the last two decades. Cricket Analyst & Writing News, Features, Match Previews/Reviews/Reports, And Opinion Pieces on Cricket. You can connect with him on Facebook also.