ICC Announced Groups For 2022 T20 World Cup
It was announced today by the International Cricket Council (ICC) the groups for the ICC Men's T20 World Cup 2022 are to be hosted by Australia in October and November.
As a result of their team rankings as of 20 March 2022, former champions England, Australia, and South Africa have been pooled with the West Indies in Group 1 of the Super 12s, while two qualifiers from Round 1 have been added.
Groups for the ICC Men's T20 World Cup 2022
The two former champions India and Pakistan will be in Group 2 along with New Zealand and Afghanistan as well as the two remaining qualifiers from Round 1. The ICC Men's T20 World Cup Qualifier 2019 will bring together eight teams, including the two automatic qualifiers Sri Lanka and Bangladesh, with the remaining six teams qualified through their respective national tournaments. Among the teams in Group A are Ireland, the Netherlands, and Namibia, while in Group B are Oman, PNG, and Scotland.
ICC T20 World Cup 2022 Schedule, Fixture, TimeTable
Dubai International Stadium, Sheikh Zayed Stadium in Abu Dhabi, Sharjah Stadium, and Oman Cricket Academy Ground will host the 2022 ICC Men's T20 World Cup."
The tournament schedule will be announced in due course.
Round 1
| | |
| --- | --- |
| Group A: | Group B |
| Sri Lanka | Bangladesh |
| Ireland | Scotland |
| Netherlands | Papua New Guinea |
| Namibia | Oman |
Super 12s
| | |
| --- | --- |
| Group 1 | Group 2 |
| England | India |
| Australia | Pakistan |
| South Africa | New Zealand |
| West Indies | Afghanistan |
| A1 | A2 |
| B2 | B1 |
ENGLAND – 1st in ICC t20 Ranking
England hopes to replicate their success in the 2022 T20 World Cup with the same group of core players who won the Men's Cricket World Cup in 2019.
Morgan's side-swept Sri Lanka 3-0 in the recent T20I series, winning all three games. In 2010, when the team was crowned champions in the Caribbean, it was England's greatest moment in the tournament.
INDIA – 2nd Place in t20 Rating
Virat Kohli and his team will now have to rethink their strategy ahead of the showpiece event in Oman and UAE.
India is currently ranked number two in the rankings, showing excellent depth across all departments.
Since the IPL concludes just days before the start of the World Cup in the UAE, their players will have some T20 match experience ahead of the tournament. In their last home T20I series against England, the team beat them 3-2. They have won the tournament four times, the best performance by far being the 2007 inaugural edition.
ICC T20 World Cup 2021 Venue and Grounds
NEW ZEALAND – 3rd Spot in T20 ICC Ranking
New Zealand will be in high spirits; they have recently crowned ICC World Test Champions for the first time. At the T20 World Cup, they now intend to win their second consecutive ICC tournament.
In their last T20I series, Kane Williamson's side defeated Australia 3-2. Their best performance at the tournament remains a semifinal appearance in 2007 and 2016.
PAKISTAN – 4th in the list of Icc T20 ranking
Babar Azam's men should be confident of winning the tournament. Some dangerous campaigners make up the men in green, including the skipper, one of the best around.
Last year, they beat Zimbabwe 2-1 in a series. Also coming up are away games against England and West Indies. 2009 was their year of victory.
AUSTRALIA – at No 5th
The Australians will hope to end their drought in the men's tournament, having failed to win a single edition so far. Aaron Finch's men have had a lean time of it in T20 cricket of late, having lost each of their past four series.
Their five-match series against the West Indies is currently 3-1 after a loss to New Zealand 3-2 this year. With six games to play before the tournament, they still have time to improve their game and can certainly cause concern for any opponent.
SOUTH AFRICA – 6th Place
This month, the Proteas made a big step forward by beating defending champions the West Indies 3-2.
Temba Bavuma's team still has time to work on their best lineup before the tournament starts. It is more than likely that they will contend for a title with an all-star attack
AFGHANISTAN – 7th
In order to have a serious impact on the tournament, Afghanistan will have to rely on their spinners and some dangerous hitters.
Recent series wins over Zimbabwe in T20I format have given them confidence that they can do well in UAE.
WEST INDIES – 8th
Defending champions New Zealand will pose a major threat to the opposition with their fearsome batting line-up and diverse all-rounders. In addition to being champions in 2012 and 2016, the Caribbean outfit recently lost 3-2 to South Africa in a T20 series but has impressed against Australia, winning 3-1.
SRI LANKA – Ninth on the T20I rankings
Sri Lanka will face a tough tournament path if it fails to crack the top eight in the men's T20I Team Rankings at the cut-off date. They start in Round 1 and must finish in the top two of their group to qualify.
Despite losing to England 3-0 in their recent away series, Sri Lanka has shown flashes of quality. Their next series against India will be their chance to tune-up.
BANGLADESH – 10th
Bangladesh will be quietly confident of a strong T20 World Cup showing after two ODI Super League victories against Sri Lanka and Shakib Al Hasan, who is back in the lineup. A 0-3 T20I series loss to New Zealand earlier this year didn't bode well for Pakistan.
But 21-year-old Mohammad Naim showed promise at the top of the order and their bowling attack should thrive in friendlier conditions. Players from Zimbabwe can put their hands up for the upcoming T20Is during their tour of Zimbabwe.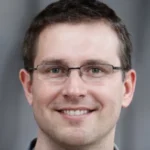 Rivcky John
A prominent figure in sports journalism for the last two decades. Cricket Analyst & Writing News, Features, Match Previews/Reviews/Reports, And Opinion Pieces on Cricket. You can connect with him on Facebook also.