How to Watch IPL in UAE – Streaming Online
How to Watch IPL in UAE: The Indian Premier League (IPL) is a hugely popular cricket tournament that captivates millions of fans worldwide. If you're in the United Arab Emirates (UAE) and want to catch all IPL Matches online, this guide will help you find the best streaming options available to you.
Official IPL Broadcaster in UAE
beIN Sports
beIN Sports holds the TV rights for live coverage of IPL 2023 in the Middle East and North Africa (MENA) countries, including the UAE. Star Sports, the official IPL broadcasters, have handed over the rights to the beIN Sports network in the UAE till 2023.
beIN Connect
Also known as beIN Sports Connect, beIN Connect is an over-the-top content (OTT) service launched in 2014. It allows users to watch live and on-demand video content from various devices.
beIN Package Details
You can choose from three subscription options to access beIN SPORTS: a monthly plan, a yearly plan, or through a different streaming service that includes beIN Sports in its offerings.
Monthly Plan
Subscribing to beIN SPORTS CONNECT on a monthly basis costs $19.99 a month.
Yearly Plan
The yearly plan for beIN SPORTS CONNECT is available at $179.99.
Free Trial
Both the monthly and yearly plans come with a two-week free trial, allowing you to test the service before committing to a subscription. Make sure to cancel after your free trial to avoid being automatically enrolled in a recurring plan.
beIN Supported Devices
beIN Connect can be accessed through a range of devices, including Mac, Windows PC, mobile phone, Xbox 360, Xbox One, PlayStation 3, and PlayStation 4, using a broadband or Wi-Fi internet connection. On-demand content includes sports highlights, movies, and TV shows.
Alternative Streaming Platforms to Watch IPL in UAE Online
Sling TV
Sling TV offers beIN SPORTS as part of its Sling Blue package. It provides a selection of channels at an affordable price, with the ability to stream on multiple devices simultaneously.
FuboTV
FuboTV is another internet TV service that offers beIN SPORTS in its channel lineup. Known for its sports-centric content, FuboTV is an excellent choice for fans looking to catch IPL matches.
Unblocking Sling TV in UAE Watch IPL Online
Smart DNS
A Smart DNS service can help you access Sling TV in the UAE by redirecting your internet traffic through a DNS server in a supported country.
Virtual Private Network
A VPN allows you to connect to a server in another country, masking your IP address and granting you access to Sling TV as if you were in a supported region.
Browser Extension
Some browser extensions can help you bypass geo-restrictions and watch Sling TV in the UAE by masking your location.
Sling TV Package Details
Sling Orange
Sling Orange is one of Sling TV's two main packages, offering a selection of channels for $35 per month. However, beIN SPORTS is not included in the Sling Orange package.
Sling Blue
For access to beIN SPORTS, you will need the Sling Blue package, which is available for $35 per month. It includes a broader range of channels and allows up to three simultaneous streams for Sling Blue channels.
Sling TV-Supported Devices
Sling TV is compatible with a wide range of devices, including:
TV streaming media players: Apple TV (4th gen and up), Amazon Fire TV (all versions), Chromecast, Roku (LT and up), AirTV.
Smart TVs: LG TV (Web OS 3.0, 3.5, and 4.0, as well as select 2016-2018 models), Samsung TV (2016 through 2018 models), Android TV (4.4 and up), Roku TV, Mi TV.
Mobile devices and tablets: Android (4.4 and up), iOS (11 and up), Amazon Fire (tablets)
Game consoles: Xbox One
Desktop browsers: Chrome on Mac and Windows recommended
Sling TV Simultaneous Streams
Sling Blue provides three device streams simultaneously, while Sling Orange allows only one stream at a time. Combining both packages with Sling Orange+Blue still limits Sling Orange channels to a single stream.
FuboTV Package Details
FuboTV offers over 100 channels in its fubo Starter package, including beIN SPORTS. The basic "Fubo" package costs $64.99 per month.
FuboTV Supported Devices
FuboTV is available on most devices, such as:
TV streaming media players: Apple TV (4th gen and up), Amazon Fire TV and TV Stick (1st gen and up), Chromecast, and Roku (2, 3, and 4)
Smart TVs: Android TV (4.4 and up)
Game consoles: None
Mobile devices and tablets: Android and iOS
Desktop browsers: Most Mac and PC browsers
FuboTV Simultaneous Streams
The fubo Starter package offers three streams per account. You can increase this to up to 10 streams with the $9.99/month Unlimited Screens add-on, which is included for free in higher-tier packages.
Hotstar Availability in UAE
Hotstar is currently unavailable for streaming in the UAE.
Conclusion
Watching IPL in the UAE is possible through beIN Sports, Sling TV, and FuboTV. Each platform offers different pricing plans and device compatibility, so choose the one that best fits your needs. If you opt for Sling TV or FuboTV, make sure to use a Smart DNS, VPN, or browser extension to bypass geo-restrictions.
Is IPL available on Hotstar in the UAE?
Hotstar is not currently available for streaming in the UAE.
Can I watch IPL on Sling TV?
Yes, you can watch IPL on Sling TV with the Sling Blue package, which includes beIN SPORTS.
Does FuboTV offer IPL coverage?
Yes, FuboTV offers IPL coverage through beIN SPORTS, which is included in all its packages.
Do I need a VPN to watch IPL in the UAE?
If you want to access streaming platforms like Sling TV or FuboTV, which are not available in the UAE, using a VPN or other geo-unblocking methods is necessary.
How can I access beIN SPORTS in the UAE?
You can subscribe to beIN SPORTS CONNECT directly, or access beIN SPORTS through alternative streaming platforms like Sling TV or FuboTV by using a VPN, Smart DNS, or browser extension to bypass geo-restrictions.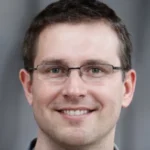 Rivcky John
A prominent figure in sports journalism for the last two decades. Cricket Analyst & Writing News, Features, Match Previews/Reviews/Reports, And Opinion Pieces on Cricket. You can connect with him on Facebook also.