ICC T20 World Cup 2022: South Africa's Top 3 Players
The South African Cricket Team is going to be a tough team to beat at the ICC T20 World Cup 2022, as they have been in the past. In the past few years, the South African team has performed mediocrely at the events organized by the ICC, but this time around, it appears as if they will be able to follow up on their poor performances. South Africa's Cricket Team may not be full of match-winners, but if those on the list perform to their potential, then they might be able to go all the way to the World Cup final. The following is a list of their three most crucial players:
Kagiso Rabada in T20 World Cup 2022
Kagiso Rabada is the only player of his caliber in the world. There is no one who can replace KG! When he bowls in the powerplay, he is an absolute beast, and when he bowls in the death overs, he is on fire. I believe he is laser-guided when it comes to his yorkers and bouncers in the death overs. For the men in green, Kagiso Rabada has proven to be one of the most consistent players of all time.
Whether he bowls in tandem with Anrich Nortje or individually, if they both find their rhythm, then no one will be able to stop the South African Cricket Team from winning. Many people do not know that Kagiso Rabada can bat, so he is a very good option if you are looking for a number 8 option.
David Miller in T20 World Cup 2022
In order for David Miller to be considered for promotion, he must prove that his name holds seniority. He was not in his prime form from 2018 to 2021, but he found himself in 2022 when he found himself in his prime form. By finishing games in the IPL, he was able to lead the Gujarat Titans to victory. In his batting arc, he is an expert at hitting the ball out of the park as long as it is within his arc. The offside play has improved as well as his on-side play. The number of sixes he is able to hit over cover has now increased dramatically.
The batting unit of the South African Cricket Team will be able to succeed if Miller, De Kock, and Van Der Dussen can contribute to their game. There is no doubt that Miller holds a lot of experience in the field. As a top-flight cricketer, he has been playing since 2011.
Tabraiz Shamsi in T20 World Cup 2022
South Africa's first-choice spinner Tabraiz Shamsi is widely considered to be the best spinner in the world. Keshav Maharaj is also a member of the team, but Shammo, the magician, will take over the starting role for the team. Shamsi is a nightmare for left-handed batters. There is no doubt that he beats the batters when they are in flight. As a freelance cricketer, he has played across the globe and is extremely highly rated by the International Cricket Council (ICC). Tabraiz Shamsi is one of the few spinners who possess both classes and daring in the same way. Moreover, he is also of the opinion that for someone to get wickets, he has to have the courage to go for runs if he wants to get wickets.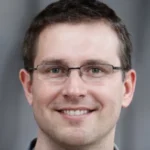 Rivcky John
A prominent figure in sports journalism for the last two decades. Cricket Analyst & Writing News, Features, Match Previews/Reviews/Reports, And Opinion Pieces on Cricket. You can connect with him on Facebook also.