ICC T20 World Cup Umpires & Referees List 2022
This year's World T20 Cup will be held from 16th October in Australia. It has been announced that the International Cricket Council will assign umpires and referees to take responsibility during the cricket tournament. Here is the list of umpires and referees for the ICC T20 World Cup.
The International Panel for Umpires for the ICC T20 World Cup
A roster of umpires for the T20 World Cup 2022 was released by the ICC on Thursday, much like it does for each major tournament. There are umpires on this list from all over the world.
For the Round 1 and Super 12 stages of the ICC Men's T20 World Cup 2022, the ICC has announced the appointment of 16 umpires and four match referees.
The selection of 20 umpires effectively means that for the first time since the Covid-19 pandemic, there will be neutral umpires for the 16-team tournament, which runs from 16 October to 14 November.
A total of three of the 16 umpires – Aleem Dar, Marais Erasmus, and Rod Tucker – will be officiating their sixth ICC Men's T20 World Cup.
Umpires: Adrian Holdstock, Aleem Dar, Ahsan Raza, Christopher Brown, Christopher Gaffaney, Joel Wilson, Kumara Dharmasena, Langton Rusere, Marais Erasmus, Michael Gough, Nitin Menon, Paul Reiffel, Paul Wilson, Richard Illingworth, Richard Kettleborough, Rodney Tucker
Panel of Referees for ICC 2022 T20 World Cup
In a cricket match, the referee is the final authority. His job is to observe every single detail of the game. A match referee decides whether a team wins or loses. The ICC releases a list each season of all the referees who will be observing the T20 World Cup 2022 from the pavilion.
Match Referees: Andrew Pycroft, Christopher Broad, David Boon, Ranjan Madugalle
Conclusion
From 16th October, the ICC World T20 will take place in Australia. This season o T20 WC will be contested by 45 teams. The list of umpires and referees has been issued by ICC.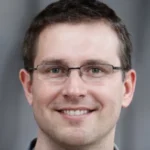 Rivcky John
A prominent figure in sports journalism for the last two decades. Cricket Analyst & Writing News, Features, Match Previews/Reviews/Reports, And Opinion Pieces on Cricket. You can connect with him on Facebook also.