Indian Team Full Schedule and Players Squad For ICC T20 World Cup 2022
ICC T20 World Cup 2022 India Squad, Groups, Team List, All-Team Squad, Schedule, Tickets, And Venue. The tournament will commence on October 16, 2022, and conclude on November 13, 2022 with the final. This year's edition of the T20 World Cup will be held in Australia. The Indian team won the inaugural edition of the T20 World Cup back in 2007, but they haven't been able to replicate the success since then.
Indian Cricket Team Squad for T20 World Cup 2022
We will discuss here the Indian Team Squad and Playing 11 for the upcoming T20 World Cup.BCCI announced the Indian team squad for the upcoming T20 World Cup in 2022. India is part of Group 2 in T20 World Cup 2022. Pakistan, South Africa, and Bangladesh are the other three teams in group 2. After the first round, two more teams will join the group. England, New Zealand, Australia, and Afghanistan are part of group 1.
India Vs Pakistan T20 World Cup Match
On 23rd October 2022, the Indian team will face Pakistan in their first match of the tournament with the most experienced squad. The match-up between these two arch-rivals is without a doubt the most anticipated match-up of the tournament.
Ticket allocations for the men's T20 World Cup 2022 match between India and Pakistan at the MCG sold out within five minutes of going on sale to the general public.
A first-ever T20 World Cup was held in South Africa in 2007. The Indian side won. Australia will host T20 World Cup this year, and India will look to win the trophy for the second time under Virat Kohli. List of all India matches in T20 world cup 2022.
Here is the complete schedule of the Indian Team for the 2022 T20 World Cup
Date
Match Details
Sun Oct 23
19:00 local | 08:00 GMT
Super 12 Group 1: India vs Pakistan, 16th T20
D/N Australia
Thu Oct 27
18:00 local | 07:00 GMT
Super 12 Group 2 : India vs TBC, 23rd T20 (India vs A2)
D/N Australia
Sun Oct 30
19:00 local | 08:00 GMT
Super 12 Group 2 : India vs South Africa, 30th T20
D/N Australia
Wed Nov 2
18:30 local | 08:00 GMT
Super 12 Group 1 : India vs Bangladesh, 35th T20
D/N Australia
Sun Nov 6
19:00 local | 08:00 GMT
Super 12 Group 2 : India vs TBC, 42nd T20 (India vs B1)
D/N Australia
Indian Team's Squad and Players List for ICC T20 World Cup 2022
There has been no official announcement of the India squad player list for ICC T20 world cup 2022 yet. Once the official announcement is made, the India team squad for the T20 World Cup 2022 will be updated. Prior to that, however, here is the probable Indian squad for the World Cup T20. Commentators can also predict their Playing 11 by leaving their suggestions in the box below.
T20 World Cup squad: Rohit Sharma (c), KL Rahul, Virat Kohli, Suryakumar Yadav, Deepak Hooda, Rishabh Pant (wk), Dinesh Karthik (wk), Hardik Pandya, R Ashwin, Yuzvendra Chahal, Axar Patel, Jasprit Bumrah, Bhuvneshwar Kumar, Harshal Patel, Arshdeep Singh.
Standby players: Mohammad Shami, Shreyas Iyer, Ravi Bishnoi, Deepak Chahar
T20 World Cup 2022 India Squad Photo
Openers for T20 Wc from India
Rohit Sharma (vc)
Rohit Sharma will also join the squad. All formats of cricket favour this right-handed batsman as an opener. In 2013 Rohit Sharma joined the national team as a regular. As vice-captain, he also leads the limited-overs side.
Three of Sharma's innings in England's five-match T20I series were half-centuries; the other two were between 91 and 100 runs. Sharma scored 250 runs for Mumbai Indians in seven matches in IPL 2022, making him the team's leading run-scorer.
KL Rahul
In spite of his poor performances against Australia and England in T20Is last year and this year, KL Rahul made a surprising comeback in the upcoming IPL. Rahul scored 331 runs in 7 matches for Punjab Kings in IPL 2022, placing him second among all players. A 91-run knock was one of his four half-centuries in the tournament. KL Rahul is also a good choice for a secondary wicketkeeper for India.
indian Middle-order for T20 World Cup
Virat Kohli (back-up opener)
The first player to lead the team will be Virat Kohli. With Kohli as captain, India has performed brilliantly in T20Is. As mentioned earlier, Virat Kohli has excelled in both T20I series thus far. Virat Kohli was the highest run-getter for India against Australia with 134 runs in three matches. Kohli scored 231 runs against England in the five-match T20I series in March this year, the most in the series. Three of his scores were 70+, and he also won the player of the series award.
Indian All-Rounders in T20 World Cup
Hardik Pandya
In limited-overs cricket, Hardik Pandya is a superb all-rounder for the Indian team. Pandya slammed 14 runs in the final over of the 2nd T20I of India's series win over Australia last year. The match itself marked India's 2-0 series victory. He is the best finisher India has in T20Is, although his performance against England was not very impressive.
Spin and Fast Bowlers for T20 WC 2022 Team India
Mohammed Shami
India will be led by Mohammed Shami at the ICC T20I World Cup in 2022. As a result of his injury, Shamir was out of the field for a considerable period of time during the Australia Test series. IPL 2022 was his comeback season for Punjab Kings. His bouncers and yorkers were effective during his bowling career. He took 8 wickets in 8 matches.
Bhuvneshwar Kumar
The T20I series against England in March this year marked Bhuvneshwar Kumar's comeback following his injury during IPL 2020 last year in October. During the five matches he played, Bhuvneshwar picked up four wickets and had a 6.39 economy rate. Aside from these scores, he took 6 wickets in three ODIs over the course of the series. As a result of his impressive performance against England, Bhuvi won the ICC player of the month award for March 2022.
Jasprit Bumrah
India's T20I squad for the 2022 ICC World Cup has been confirmed with Jasprit Bumrah as their pacer. In January-February 2020, Bumrah played against England in a T20I series in which he picked up six wickets in five matches. The bowling of Jasprit Bumrah in the IPL 2022 was very economical. With his economical spells, he won a few games for Mumbai Indians despite only picking up 6 wickets in 7 games.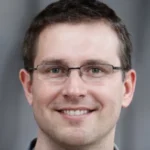 Rivcky John
A prominent figure in sports journalism for the last two decades. Cricket Analyst & Writing News, Features, Match Previews/Reviews/Reports, And Opinion Pieces on Cricket. You can connect with him on Facebook also.