New RCB Captain Announcement
Now we are just a few days away from the start of the 2022 season of the Indian Premier League and RCB is yet to announce its captain to replace former Indian captain across all formats, Virat Kohli.
With all teams announcing their new captains including KKR and Punjab Kings who announced Shreyas Iyer and Mayank Agarwal respectively in the last few days, Royal Challengers Bangalore have not yet commented on who would succeed Kohli in the hot seat.
What options do the RCB have?
1.Glenn Maxwell
A name that goes hand in hand with T20 cricket. Maxwell is an explosive batsman with a handy-off spin who became a part of the RCB franchise in 2021 only. However, his leadership skills, experience, and talent speak for themselves with having a great record as a player in franchises Melbourne Stars in the BBL along with stints with Delhi Daredevils, Mumbai Indians, and Kings XI Punjab along with the Australian team where he just won the T20 World Cup.
Legendary Kiwi cricketer believes that the reason that he was retained by the team was not only for his services as a player but also to take charge and take the team to glory in 2022 and beyond.
2. Faf Du Plessis
At the age of 37, the former South African captain and power hitter of last year's champions Chennai Super Kings was bought by the Bangalore-based team for a whopping 7 crores. With an intensive bidding war between RCB and CSK, it is believed that his new team did not only purchase him for his batting and fielding skills but also his leadership.
With serious experience in leading his national team, he would be the perfect candidate for the franchise on their warpath to win the trophy for the first time and it would be the final feather in his cap as a franchise player before his inevitable and eventual retirement from cricket all together as he reached the age of 38 soon.
3.Dinesh Kartik
Fondly known as DK to the cricket fraternity and the fans, the former KKR captain is also touted to lead the team for the 2022 season. The wicketkeeper-batsman is known to be a natural leader and has been a part of RCB in 2015 also, however considering his performances as a player and captain in last year's edition of the Indian Premier League, he seems to be the wild card. But living in ever-exiting times we never know what cat may the team pull out of the bag and surprise us, but one thing is for sure that his presence will make sure that the vacuum created by AB De Villiers would be felt only to the minimum.
Read More: RCB Lowest Total Score in IPL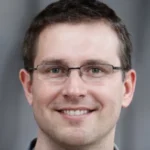 Rivcky John
A prominent figure in sports journalism for the last two decades. Cricket Analyst & Writing News, Features, Match Previews/Reviews/Reports, And Opinion Pieces on Cricket. You can connect with him on Facebook also.