Ahead of the 2022 T20 World Cup, Sri Lanka has parted ways with Head Coach Tom Moody
Almost one year ago, in February last year, Moody, who was the head coach of Sri Lanka from 2007 to 2010, was appointed director of cricket as a part of the team's preparation for the T20 World Cup in India in 2023 as well as the 50-over competition.
Former Australian international Tom Moody is set to leave his role as Sri Lanka's director of cricket in the weeks leading up to the T20 World Cup, officials announced on Monday. The 56-year-old's three-year contract will be terminated through "mutual agreement", according to Mohan de Silva, secretary of Sri Lanka Cricket (SLC), who spoke to AFP. There is a senior cricket source, who did not want to be named, who says that despite the fact that SLC has saved over $40 million to pay his fees in the long run, the team is unable to pay them in the short term. According to the source, we also feel that we need a person who can spend more time in Sri Lanka and who is more hands-on," he said.
As per the source, the former Test player was paid $1,850 a day plus expenses for the 100 days a year that he would be expected to spend in the country, which is in the midst of its deepest economic crisis to date.
According to another source, Moody is expected to leave before the start of the T20 World Cup in Australia next month or by the end of this month.
During the month of February last year, former Sri Lankan head coach Moody was appointed director of cricket to help prepare the country for the T20 World Cup in India in 2023 as well as the 50-over version.
The Australian did not respond to an immediate request for comment, after last month he had announced that he was taking up a similar post at Desert Vipers in the newly formed International League T20 in the UAE.
Sri Lanka was a surprise winner of the Asia Cup earlier this month under Moody, who saw the tournament as a tune-up for the World Cup to come in a few months.
Moody's performance-based pay structure was opposed by the national squad at the time of his appointment as director of cricket.
It was only after threats that they would be dropped unless they agreed that they were eventually forced to concede.
Despite Sri Lanka facing acute shortages of food, fuel, and medicines since the end of last year, Sri Lanka Cricket remains flush with cash, according to officials from the governing body.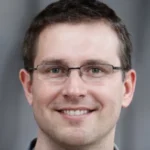 Rivcky John
A prominent figure in sports journalism for the last two decades. Cricket Analyst & Writing News, Features, Match Previews/Reviews/Reports, And Opinion Pieces on Cricket. You can connect with him on Facebook also.