How to Watch the IPL 2023 Anywhere with FireStick / Fire Tv
Do you want to know how to Watch IPL 2023 LIVE on Amazon fire Stick or fire Tv?. Due to unexpected twists and turns, IPL is becoming more and more intriguing with each passing day.
The Indian Premier League (IPL) 2023 is set to be one of the most exciting cricket tournaments of the year. With fans eagerly awaiting the action-packed matches, it's essential to know how to watch the games from anywhere in the world. In this guide, we'll show you how to enjoy the IPL 2023 on your FireStick or Fire TV, ensuring you never miss a moment of excitement.
Why Use a FireStick or Fire TV?
Benefits of FireStick and Fire TV
Amazon's FireStick and Fire TV offer an affordable and convenient way to stream content on your television. These devices are easy to set up and provide access to a vast array of streaming apps, making them perfect for watching the IPL 2023 from the comfort of your home. With FireStick and Fire TV, you'll enjoy:
A user-friendly interface
Access to various streaming apps
Easy app installation
Portability for on-the-go streaming
Regular software updates for optimal performance
Preparing Your FireStick / Fire TV for IPL 2023 Streaming
Update Your Device
First, make sure your FireStick or Fire TV is running the latest software. Regular updates are essential for a smooth streaming experience and access to the latest features. To check for updates, follow these steps:
Go to 'Settings' from the home screen.
Select 'My Fire TV' or 'Device.'
Choose 'About.'
Click 'Check for Updates' and follow the on-screen instructions if an update is available.
Install a VPN
Why You Need a VPN
A VPN (Virtual Private Network) is crucial for accessing geo-restricted content and ensuring your online privacy. Some streaming services may be unavailable in your region, or you may encounter blackouts due to licensing restrictions. A VPN will help you bypass these limitations and protect your data from prying eyes.
Choosing the Right VPN
When selecting a VPN, consider factors like:
Speed and reliability
Server locations
Compatibility with FireStick / Fire TV
Strong encryption and privacy features
Responsive customer support
Install the IPL Streaming App
Official IPL Streaming Apps
To watch the IPL 2023, you'll need a compatible streaming app. Official IPL streaming apps include:
Disney+ Hotstar (India)
Willow TV (USA)
Sky Sports (UK)
Fox Sports (Australia)
Make sure you have a subscription to the relevant service for your region.
Alternative Streaming Apps
Several third-party apps offer access to live sports, including the IPL. Some popular options are:
Please note that using third-party apps may involve legal and ethical considerations. Always ensure you're streaming content from legitimate sources and abiding by your local laws.
How to Stream IPL 2023 with Your FireStick / Fire TV
Connect to VPN
Once you've installed a VPN on your FireStick or Fire TV, follow these steps to connect:
Launch the VPN app from the home screen.
Sign in with your VPN account credentials.
Choose a server location that matches your streaming service (e.g., India for Disney+ Hotstar).
Click 'Connect' to establish the VPN connection.
Choose a Streaming App
Next, open your preferred streaming app (official or alternative) from the home screen. If you haven't installed the app yet, search for it using the FireStick / Fire TV search function and follow the on-screen instructions to install.
Enjoy the IPL Matches
With your VPN connected and streaming app open, navigate to the live sports section or search for "IPL 2023." Select the match you want to watch and enjoy the excitement of the IPL from anywhere in the world!
Conclusion
Watching the IPL 2023 on your FireStick or Fire TV is easier than ever with this comprehensive guide. By updating your device, installing a VPN, and choosing the right streaming app, you'll be ready to enjoy all the thrilling cricket action. So, sit back, relax, and enjoy the IPL 2023 from the comfort of your home or on-the-go with your FireStick or Fire TV.
FAQs
Can I watch the IPL 2023 for free on my FireStick / Fire TV?
While some third-party apps claim to offer free live sports streaming, using them can involve legal and ethical concerns. It's always best to stream content from legitimate sources and follow local laws.
Is using a VPN to watch the IPL 2023 illegal?
Using a VPN is legal in most countries, but some regions have restrictions on VPN usage. Always research your local laws and ensure you're using a reputable VPN service.
What if my VPN connection drops while streaming the IPL 2023?
Most VPNs offer a "kill switch" feature that automatically disconnects your internet if the VPN connection drops. This helps maintain your privacy and prevent accidental exposure of your real IP address. If you experience connection issues, try switching to a different VPN server or contact your VPN provider for support.
Can I watch the IPL 2023 on other devices besides FireStick / Fire TV?
Yes, most streaming services and apps are compatible with a wide range of devices, including smartphones, tablets, and computers. Check the compatibility list for your preferred streaming service to ensure it works with your device.
Will using a VPN affect the streaming quality of the IPL 2023?
A high-quality VPN should have minimal impact on your streaming experience. However, connecting to a server far from your location may result in slightly slower speeds. Choose a server close to your physical location or the streaming service's region for optimal performance.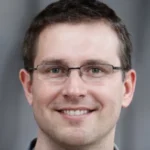 Rivcky John
A prominent figure in sports journalism for the last two decades. Cricket Analyst & Writing News, Features, Match Previews/Reviews/Reports, And Opinion Pieces on Cricket. You can connect with him on Facebook also.