What is Ben Stokes' highest T20 Score for England?
It tells you everything about Mr Benjamin Andrew Stokes that if the best multi-format XI from across the cricketing world were to be compiled, his name would undoubtedly feature near the top of the list.
The larger-than-life character is one of the few genuine all-rounders competing at the top level, capable of match-winning performances with both bat and ball. Whether he is competing over five days or 20 overs, Stokes can always be relied upon to deliver when it matters most.
Arise, Sir Ben Stokes?
SPOTY Ben Stokes?
😉#Ashes pic.twitter.com/76aQluAc7E

— England Cricket (@englandcricket) August 25, 2019
He already boasts more heroic performances than most sports stars can dare to dream of, and he is far from being finished. In some ways, he is just getting started, with Test captaincy duties taken on with England in 2022.
Another shot at global glory is fast approaching, with T20 World Cup betting pricing the current holders of an ODI crown at +275 to capture another prestigious prize. If they are to go close in that quest, then Stokes should be expected to figure prominently.
He does, of course, have plenty of demons to exorcise when it comes international T20 cricket, with memories of 2016 still fresh for the man that came off second best in the most dramatic of final over showdowns with West Indies talisman Carlos Brathwaite.
Stokes could have been forgiven for retreating into his shell and becoming a shadow of his former self on the back of that memorable evening at Eden Gardens in Kolkata. In many ways, though, adversity only served to make him stronger.
He conjured up a miracle act of his own when leading a charge for World Cup glory on home soil in 2019, before producing an unforgettable one-man show against Australia at Headingley in the heat of an Ashes battle.
His game, as both a batter and bowler, has been taken to new heights since being given the rudest of awakenings on a very prominent stage. With a skill set that few can claim to match, there is seemingly no bottom to the well that Stokes is prepared to go to again and again.
Does he have another ace up his sleeve when preparing to grace Australian soil with major silverware on the line? If he does, then another personal best may be about to be posted.
Magic
Video Credit: YouTube.com
That is because Stokes' highest score in international T20 matches – which was recorded against South Africa in February 2020 – stands at just 47 not out. As someone usually operating in the middle order, with his role all about carrying England over the line, that is perhaps not all that surprising.
He is, however, a man that tends to deal in exploits of the superhuman variety and to not have a half-century to his name will raise a few eyebrows. An opportunity to right that wrong is set to present itself and it would take a brave soul to bet against Stokes delivering another magic show Down Under.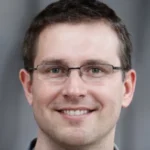 Rivcky John
A prominent figure in sports journalism for the last two decades. Cricket Analyst & Writing News, Features, Match Previews/Reviews/Reports, And Opinion Pieces on Cricket. You can connect with him on Facebook also.