IPL 2023 : Bowlers with most maiden overs in IPL history
Even a single maiden in a shorter format of cricket puts pressure on the opposing batsmen. A bowler can create pressure on the opposing batsmen if he is able to bowl even one maiden over during the duration of the innings.
There is a very rare sight and a very difficult one when it comes to snagging a maiden in a short format. The Indian Premier League has provided a platform to a lot of players from all over the world that has helped them to showcase their talent and skill at the highest level. We have compiled a list of the top 5 bowlers with the most maiden overs in IPL history. The most maiden overs in the history of the IPL are currently held by Praveen Kumar with a total of 14 overs.
Related:IPL 2023: Most Man of the Match in IPL
Top 5 Bowlers with Most Maiden Overs in IPL
Praveen Kumar (14 maidens overs)
Former Indian pacer Praveen Kumar leads this list with 90 wickets in 119 IPL games with an economy rate of 7.72. He holds the record of having bowled the most maidens (14) in IPL history. As part of the tournament, Praveen competed for the Punjab, Bangalore, Hyderabad, and Gujarat franchises. In the year 2018, he announced that he would be retiring from all forms of the game.
Irfan Pathan (10 maidens overs)
It is worth noting that Irfan Pathan, a former Indian cricketer, has bowled 10 maiden overs in IPL, which puts him at number two of the rundown. The IPL has seen Irfan Pathan play 103 matches during his career. As of now, Irfan Pathan has been working as a reporter for the Indian Premier League. He has bowled an aggregate of 340.3 overs in 103 games so far. Pathan's last IPL assignment for the Rising Pune Supergiants came in the 2017 season and now he has resigned from all arrangements with the team. He got 80 wickets at an economy rate of 7.77.
Related:IPL 2023: List of Super Over in IPL History
Bhuvneshwar Kumar (9 maiden )
There is one more SRH pacer on the rundown to highlight and that is Bhuvneshwar Kumar. Kumar has also bowled 9 maiden overs in IPL until this point, yet he has an economy of 7.32. Right-arm pacer Kumar has bowled 483.3 overs in IPL up until this point and has taken 141 wickets thereby far. Bhuvneshwar played for the Royal Challengers Bangalore in the 2009 and 2010 editions of the Indian Premier League. He continued to address Pune Warriors India, however, he has been an important member for Sunrisers Hyderabad since IPL 2014.
Sandeep Sharma, Dhawal Kulkarni, Lasith Malinga– (8 maidens overs)
In the next set of bowlers on this list, there are four players who have played at least 8 maiden overs in their IPL career, and they are all in the same group. Dhawal Kulkarni, Lasith Malinga, and Sandeep Sharma are included.
Lasith Malinga is a wicket-taking bowler for the captain and bowls some of the toughest overs for the bowling department of the team. In his early days, his fast-slinging action was very hard to face for a batsman and he was also a very quick bowler.
The last ball he played in the IPL 2019 won it for Mumbai Indians after he left after missing the last edition. Throughout his career in the IPL, he has bowled eight maidens, which puts him in the third position on the list.
With the exception of Malinga, both of those players who bowled mostly in the powerplay, where some batsman take their time to settle at the crease at the start, also bowled mostly in the powerplay. In such a situation, the bowler may be able to deliver his first over and not lose many runs in the process.
What are Maiden Overs in IPL?
A maiden over is a rare event in T20 cricket where a bowler manages to bowl six consecutive balls without conceding a run. In the IPL, a maiden over is highly valued, as it puts pressure on the batsmen and restricts their scoring rate. Maiden overs are also significant because they give the bowlers a chance to build their confidence and create pressure on the batsmen.
Related:Which Has Been the Worst Team in IPL History?
FAQS about Most Number of Maiden Overs in IPL
Who has bowled the most number of Maiden Overs in IPL?
With a total of 14 maiden overs, Indian seamer Praveen Kumar has bowled the most number of maiden overs in the history of the IPL.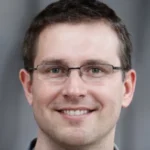 Rivcky John
A prominent figure in sports journalism for the last two decades. Cricket Analyst & Writing News, Features, Match Previews/Reviews/Reports, And Opinion Pieces on Cricket. You can connect with him on Facebook also.