Top 5 Best Cricketers Of T20 World Cup
The T20 format is faster than ODIs and tests, meaning cricketers need to be more fast and smart to lead their teams to victory. Cricket fans are not only entertained by T20s but perform well as performance analyzers as well. As cricket becomes more popular, more and more T20 Leagues have popped up to provide entertainment to cricket fans. T20 World Cup is still the biggest tournament in the T20 format, however. T20 World Cup: Here are the Top 5 Cricketers
Top 5 Best Cricketers Of T20 World Cup 2022 Updates
There are many great players in the upcoming T20 World Cup 2022, from Chris Gayle to Shakib Al Hassan to Virat Kohli and Mustafizur Rahman. Hence, we created a list of all previous T20 World Cup players who had held records in their respective seasons. In the following list, we have listed the top five best cricketers of the 2022 T20 World Cup.
1.Chris Gayle – King of Most Hundreds in T20 World Cups
With his many records in previous T20 WC seasons, West Indian all-rounder Chris Gayle takes the top spot on our list. His Test and ODI career is already over. The West Indies cricketer is now focusing on their third title. He has played 28 games in T20 World Cups since the inaugural season and has scored 920 runs with a batting average of 40.
The all-time World Cup leader has 2 centuries and 7 fifty scores. As well as the T20 World Cups, he has also held many batting records. He is second in run-scoring at T20 World Cups. A second record he holds is for the most sixes scored in a T20 World Cup match. His 11 sixes against England in Mumbai were part of the 2016 T20 World Cup. There have been more sixes in an inning than any other in the history of the T20 World Cup.
In addition, Chris Gayle holds the record for scoring the most hundreds in T20 World Cups. In addition, he also shares the record with Indian captain Virat Kohli of most fifty-overs in a T20 World Cup. As a result, the T20 World Cup 2021 will revolve around 41-year-old Jamaican Gayle Force.
2. Virat Kohli – Most Fifties in T20 World Cups
Taking the 2nd spot on our list is Indian Skipper Virat Kohli. The Indian Run Machine ranked 5th on the ICC T20 Player rankings for batsmen, was named Man of the Tournament in the 2016 T20 World Cup. Additionally, he has scored the fourth most runs at the T20 World Cups. Kohli played 16 matches during the T20 World Cups from 2012 to 2016.
With an average of 86.33, he scored 777 runs. The previous three seasons have seen Kohli set many other records. In the T20 World Cups, he holds the highest average ever. In addition, he holds the record for most half-centuries in T20 World Cups. The Indian cricketer holds the record for the most runs scored in a T20 world cup series as well.
India will probably be led by Virat Kolhi during T20 World Cup 2021. Men in Blue will be competing for the second WC trophy in the T20 format after 14 years. A great batsman and our best cricketer in the T20 World Cups list, he is the best.
3. Babar Azam – Fastest To complete 2,000 runs in T20s
The current captain of Pakistan, Babar Azam, takes the third spot on our list. Though he has never played in a T20 World Cup and the upcoming season will be his first, he is currently ranked 2nd on the ICC T20 Player Rankings for Men. As a T20 player for Pakistan, he has set numerous records since his debut in 2015. Babar Azam will therefore play an important role in the next T20 World Cup season.
The T20 format's third-highest average belongs to Babar Azam. In T20 format, he achieved 2000 runs faster than anyone else and reached 1,000 runs faster than anyone else. Additionally, Babar is the 2nd most fours in T20 career. The player of the T20 series award has been awarded five times to him.
Therefore, he will be the focus of all attention in the next Twenty20 World Cup. In guiding Pakistan to their second T20 title, he has a high level of responsibility. Aside from that, he will also delight T20 fans during the T20 World Cup in 2021 with his short cover drive.
4. David Malan – Fastest to complete 1,000 runs in T20 cricket
The 4th spot on our list goes to English T20 cricketer David Malan. The ICC T20 Player Ranking for men places him at the top. Since making his T20 debut in 2017, Malan has been a tremendous performer for England, even though he has never played in any T20 World Cup matches. The aggressive batting style of Malan has helped England win many matches on his own in his short T20 career.
In only 30 matches, he has scored 1123 runs and averaged 43.19. With a highest score of 103*, he has one hundred and eleven fifties in T20 formats. His T20 career has also seen him set many records.
In T20 cricket, he is the fastest batsman to reach 1,000 runs. Additionally, he shares the second-highest partnership for a wicket in the T20 format. A player like him is a breath of fresh air for an England team preparing for T20 World Cup 2021. With this, he earns his place on the list of World T20's greatest cricketers.
5. Aaron Finch -Best Highest Individual score in T20s
Number 5 on our list is current Australian captain Aaron Finch. In T20 cricket, he is ranked 3rd according to ICC Player Rankings. Since making his debut in 2016, Finch has played only two T20 matches at the World Cup. His excellent batting skills have however led Australia to numerous victories.
From 2011 to the present, Aaron Finch played 76 T20 matches, scoring 2473 runs and averaging 37.46 so far. In T20 format, he also holds two hundred and 15 fifties. With his bat, Finch also owns a lot of records in T20 format. When he scored 172 against Zimbabwe in 2018, he set an individual T20 record.
As a T20 player, he scores the 4th most runs. The batsman is also the record holder for the most fours scored in an innings in T20 cricket. Australian captain Aaron Finch is likely to lead the team in 2021. The fans of Australian cricket have already hailed him as the first player to win a T20 title. Now he truly deserves to be listed among the Best Cricketers in T20 World Cup.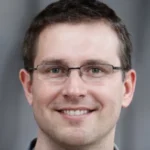 Rivcky John
A prominent figure in sports journalism for the last two decades. Cricket Analyst & Writing News, Features, Match Previews/Reviews/Reports, And Opinion Pieces on Cricket. You can connect with him on Facebook also.