Abu Dhabi Cricket Stadium Venue for ICC Men's T20 World Cup 2021
The 2021 World Cup is just months away. By the International Cricket Council decision, it starts on October 17 and ends on November 14. Cricket lovers from around the world will have a blast this summer at the ICC 2021 World T20. After the worst conditions of the ICC World Cup in India in 2019, the T20 World Cup 2021 will be held in UAE this year.
Related:ICC T20 World Cup Schedule Fixture Time Table
Abu Dhabi Cricket Stadium to Host T20 World Cup 2021
Sheikh Zayed cricket stadium in Abu Dhabi, United Arab Emirates, was built in 2004 for 23 millions dollars. It was opened to the general public in 2004. A stunning venue for the T20 World Cup 2021. There is a large capacity for seats at the Abu Dhabi cricket stadium, so many people can sit there at the same time. People may sit on beautiful grass banks, which are beautifully designed. 20,000 people can sit here at one time and it is very spacious. The stadium is owned by the Emirates Cricket Board.
There are many football matches played here, including domestic, national, and international matches. Many different tournaments are played in this multipurpose stadium. A large stadium like this one has many spectators and player facilities. Lights fill the stadium, making it one of the most impressive venues this year. Scotland and Kenya played the first match after the stadium's opening in the Intercontinental Cup. It is located in a remote area of Abu Dhabi. There are many changing rooms for the players in this stadium.
We will keep you updated about the T20 world cup 2021. It has already been decided where the world cup will be held. The schedule and team records of the T20 world cup can also be viewed. Watch T20 world cup matches live and support your favorite team.
T20 World Cup 2020 Ticket Price in Abu Dhabi
Fans interested in watching T20 World Cup matches live in the stadium are looking for tickets after the announcement that the tournament will be held in the United Arab Emirates in 2021. It is not yet possible to buy tickets to the ICC T20 2021. If WC Ticket Price becomes available, we will update it as soon as possible.
Sheikh Zayed Cricket Stadium Pitch Report
Sheikh Zayed Stadium or Abu Dhabi stadium has a slightly slow pitch for bowlers and a good pitch for batting. Seven matches have resulted in four double centuries. A slow surface and patience are rewarded overpowering here since the pace is not easy to force.
Related: ICC T20 World Cup All Teams Squad
Records and statistics
Total Match Played: 44
Batting First Won: 20
Batting Second Won: 24
Tie: 0
Avg. Score in 1st bat: 139
Highest Score: Ireland 225/7
Lowest Score: Nigeria 66/9
Below Score 150: 31
Score between 150 and 169: 9
Score between 170 and 189: 3
Above Score 190: 1
Hotels Near Sheikh Zayed Cricket Stadium
The stadium will also host T20I matches. For World Cup fans, where can they stay while watching the matches in Abu Dhabi? Therefore, we have gathered some of the most popular hotels near Sheikh Zayed Stadium to save fans' time.
Marriott Hotel Al Forsan, Abu Dhabi
The Westin Abu Dhabi Golf Resort and Spa
Novotel Abu Dhabi Gate
Weather Report
Desert climates are characteristic of Abu Dhabi. There has been very little rainfall, and it is extremely hot. There is 75 mm of rainfall per year. There is no chance of rain interfering with T20 matches here because of the hot and dry climate.
Entry Rules and Entry Fee
The question comes up when we plan to watch a T20 WC game at the stadium: are there any rules that apply? In the Abu Dhabi Cricket Stadium, the following items are permitted:
Wallet
Cell phone
Small purse (women can carry their small purse with their essential make-up items
Flags without stick
Jersey
And here are the items that are strictly prohibited inside:
Eatables (Not even any mouth-freshener )
Water bottles
Coins
Power bank
Bags
Motorcycle helmets
Cameras
Electronic gadgets.
Ear Phones
Address and Contact Details
Here are the address and contact details of Sheikh Zayed Cricket Stadium Abu Dhabi.
Address: Near Khalifa City A – Abu Dhabi – United Arab Emirates
Phone: +971 2 558 8331
E mail: [email protected]
Ground Information
Location Abu Dhabi, United Arab Emirates
Coordinates 24°23′47″N 54°32′26″E
Establishment of 2004
Capacity 20,000
Operator Pakistan Cricket Board
Tenants Pakistan National Cricket Team
End names North End, Pavilion End
Boundary Length 65 yards
What is the name of the ends?
There are two ends in Sheikh Zayed Stadium Abu Dhabi. Their names are North End & Pavilion End.
Is Sheikh Zayed Stadium Abu Dhabi batting or bowling pitch?
The pitch in Sheikh Zayed Stadium is good for batting.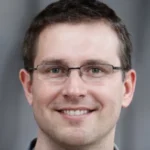 Rivcky John
A prominent figure in sports journalism for the last two decades. Cricket Analyst & Writing News, Features, Match Previews/Reviews/Reports, And Opinion Pieces on Cricket. You can connect with him on Facebook also.