TATA IPL 2024: All 10 Teams Captain List of IPL
All 10 Teams Captain List of IPL 2024 :It is true that a captain is as good as his team, but it is also true that a true leader is capable of bringing an enthusiastic group together and motivating them toward a common goal. As of now, each franchise, including the two new franchises, Lucknow Super Giants and Gujarat Titans, has built a squad with the bare minimum number of 18 players required.
Each team has appointed a captain who will lead the team in the tournament. In this article, we will take a look at the IPL 2024 captain list and coaches for all 10 teams participating in IPL 2024.
IPL Team Captains 2024 List For All Teams Including Coach and Voice Captains Details
Following are the details of the IPL Teams Captain List for the year 2024 with Head Coach details:
| | | |
| --- | --- | --- |
| Team | Captain | Head Coach |
| Chennai Super Kings | M. S. Dhoni | Stephen Fleming |
| Delhi Capitals | David Warner | Ricky Ponting |
| Gujarat Titans | Shubman Gill | Ashish Nehra |
| Kolkata Knight Riders | Nitish Rana | Chandrakant Pandit |
| Lucknow Super Giants | KL Rahul | Andy Flower |
| Mumbai Indians | Rohit Sharma | Mark Boucher |
| Punjab Kings | Shikhar Dhawan | Trevor Bayliss |
| Rajasthan Royals | Sanju Samson | Kumar Sangakara |
| Royal Challengers Bangalore | Faf du Plessis | Sanjay Bangar |
| Sunrisers Hyderabad | Aiden Markram | Brian Lara |
Chennai Super Kings 2024 Captains – Mahendra Singh Dhoni
Mahendra Singh Dhoni has been one of the most successful captains in the history of the Indian Premier League (IPL) and he led CSK to the championships of 2010 and 2011 and he added another 2 trophies to his cabinet by leading Chennai Super Kings to the third title of 2018. There is no doubt that he holds the top position in the IPL Captains List with 110 victories in 188 matches.
Captain of CSK: M.S. Dhoni
Vice Captain of CSK: Ravindra Jadeja
IPL 2024 Delhi Capitals Captains  – David Warner
There is no doubt that David Warner will continue to lead the franchise in the upcoming IPL 2024. In 2024, Shreyas Iyer wanted to be the captain of his team, however, the management did not agree with it, and as a consequence, Shreyas Iyer was released.
Captain of DC: David Warner
Vice Captain of DC: Axar Patel
Punjab Kings Captains IPL 2024 – Shikhar Dhawan
It's exciting to see Shikhar Dhawan being appointed as the new captain of Punjab Kings for IPL 2024. Dhawan is an experienced campaigner in the IPL, having played for multiple franchises over the years, and has a good track record as a top-order batsman. His leadership skills will be put to the test as he looks to lead Punjab Kings to their first IPL title.
The Kings will be hoping to make a fresh start and put behind their disappointing campaign last season, where they missed out on a playoff spot by just two points. The appointment of Trevor Bayliss as the head coach for IPL 2024 is a positive move, as he brings in a wealth of experience having coached several IPL teams in the past and also guided England to a World Cup triumph in 2019.
It will be interesting to see how the combination of Shikhar Dhawan's leadership and Trevor Bayliss' coaching skills work out for Punjab Kings in IPL 2024. With a good mix of Indian and overseas players in their squad, the Kings will be looking to make a mark in the tournament and challenge for the title.
Captain of Punjab Kings: Shikhar Dhawan
Vice Captain of Punjab Kings: Kagiso Rabada
IPL 2024 Captains Gujarat Titans – Hardik Pandya
Among the two new franchises in the IPL 2022, the Gujarat Titans are one of the two teams which will make their debut. They decided to name Gujarat Titans' batsmen Shubman Gill as their captain for the third season.
Captain of GT: Shubman Gill
Vice Captain of GT: Rashid Khan
IPL 2024 Captains Royal Challengers Bangalore 
Faf du Plessis has been confirmed as the captain of Royal Challengers Bangalore for IPL 2024. This is an interesting development, as du Plessis is a highly experienced player who has played in multiple T20 leagues around the world, including the IPL.
Du Plessis has previously played for Chennai Super Kings in the IPL and has a good understanding of the conditions in India. His leadership skills will be put to the test as he takes on the responsibility of leading a team that has been captained by Virat Kohli for several years. However, with his vast experience and leadership qualities, du Plessis will be hoping to guide Royal Challengers Bangalore to their first IPL title.
Captain of RCB: Faf Du Plessis
Vice Captain of RCB: Dinesh Kartik
Mumbai Indians 2024 Captains – Rohit Sharma
In the history of the Indian Premier League, he has been the most successful captain, having won five titles. The role Rohit Sharma plays in the team is of paramount importance as he is not only one of the best opening batsmen playing the IPL but also one of the best batsmen overall.
Captain of MI: Rohit Sharma
Vice Captain of MI: Surya Kumar Yadav
IPL 2024 Captains Rajasthan Royals – Sanju Samson
IPL 2024 will continue to be skippered by Indian wicketkeeper-batsman Sanju Samson, as he did last year, and will continue to serve as the captain of the Rajasthan Royals. As a backup option, they have Jos Buttler, and Ravichandran Ashwin to step in when he is unavailable.
Captain of RR: Sanju Samson
Vice Captain of RR: Jos Buttler
IPL 2024 Captains Lucknow Super Giants – KL Rahul
Another new franchise making its debut in IPL 2022 is the Lucknow Super Giants. KL Rahul, the vice-captain of the Indian cricket team, has been selected as their captain.
Vice Captain of LSG: Quinton DE Kock
SunRisers Hyderabad Captain IPL 2024
In IPL 2024, the captain of the SunRisers Hyderabad (SRH) team in the Indian Premier League (IPL) is Kane Williamson. He is a New Zealand cricketer and has captained the SRH team in several successful seasons of the IPL.
Known for his calm demeanor and excellent leadership skills, Williamson has been a key player for the SunRisers and has helped lead the team to many victories. He has also been recognized for his batting performance and has received several awards for his contribution to the game.
Captain of SRH: Kane Williamson
Vice Captain of SRH: Bhuvneshwar Kumar
Kolkata Knight Riders – Nitish Rana
Nitish Rana being appointed as the captain of Kolkata Knight Riders for IPL 2024. Rana has been a consistent performer for KKR in the IPL, having scored 1744 runs in 74 matches at a good strike rate of 135.61.
His experience in leading his state team Delhi in T20s at the Syed Mushtaq Ali Trophy will also come in handy as he takes on the new responsibility.
It's unfortunate that Shreyas Iyer is still recovering from his back injury, but it's great to see KKR have found a suitable replacement in Rana.
With his aggressive batting style and leadership qualities, Rana will be hoping to lead KKR to their third IPL title. It will be interesting to see how he manages the team and brings out the best in the players.
Captain of KKR: Nitish Rana
Vice Captain of KKR: Umesh Yadav or Andre Russel
IPL All Team Vice-Captain
The Indian Premier League (IPL) is the most-watched cricket tournament in the world, and it has been running for 15 successful seasons. The 16th season promises to be even more exciting as all teams have appointed their vice-captains and are ready to go.
A vice-captain acts as a support system to the captain and steps in when the captain is unavailable. In IPL 2024, each team will have a vice-captain who will play a crucial role in the success of the team.
Some of the notable vice-captains in IPL 2024 include Rashid Khan of GT, Ravindra Jadeja of Chennai Super Kings, Bhuvneshwar Kumar of SunRisers Hyderabad, and Umesh Yadav or Andre Russelof Kolkata Knight Riders.
These players bring a wealth of experience and talent to their respective teams and are capable leaders in their own right.
The IPL is known for its thrilling matches, the high caliber of players, and its global following who tune in to watch every game. It is no surprise that the league has sustained its success over the years, placing itself firmly at the top of international cricket tournaments.
Ahead of this year's tournament, each team has named a talented player who will serve as vice-captain under their respective captain's stewardship.
आईपीएल 2024 की सभी टीमों के कप्तान के नाम यहाँ देखें।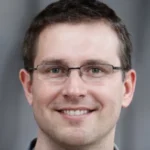 Rivcky John
A prominent figure in sports journalism for the last two decades. Cricket Analyst & Writing News, Features, Match Previews/Reviews/Reports, And Opinion Pieces on Cricket. You can connect with him on Facebook also.