Top 10 Batsmen Who Have Faced the Most Balls in IPL History
Most Balls Faced in IPL: Scoring quick runs is crucial, facing a high number of deliveries is an important skill in T20 cricket. Some of the batting legends have amassed huge runs by playing long innings. Here we look at the exclusive list of batsmen who have faced the most number of balls in IPL history, including those who've played the longest individual innings.
Top 10 Batsmen Who Have Faced the Most Balls in IPL History
In the history of IPL players who have faced the most balls, Virat Kohli tops the list with 5586 balls faced.This number not only reflects his individual score but also signifies his adeptness in accumulating runs and dealing with the number of dot balls across various team's innings in the tournament.
Most Balls Faced in IPL
| Batsman | Balls Faced in IPL |
| --- | --- |
| Virat Kohli | 5586 |
| Shikhar Dhawan | 5203 |
| Rohit Sharma | 4776 |
| David Warner | 4572 |
| Suresh Raina | 4043 |
| Robin Uthappa | 3799 |
| MS Dhoni | 3739 |
| Ajinkya Rahane | 3565 |
| Ambati Rayudu | 3409 |
| Gautam Gambhir | 3404 |
1. Virat Kohli
Kohli is the highest run-scorer in IPL history, having faced a remarkable 5586 balls throughout his IPL career. He has achieved this by batting long in almost every IPL season since 2008. King Kohli's ability to pace his innings and accelerate at the right time is unmatched.
During his amazing IPL 2016 season, Kohli faced a total of 614 balls while scoring a record 973 runs. This remarkable feat solidifies his position in the list of batters who hold the record for the most balls faced in the history of the Indian Premier League.
Highest Runs Scored in the Powerplay in IPL History
2. Shikhar Dhawan
Shikhar Dhawan, the left-handed Indian opener comes second with 5203 balls faced in the IPL.
Dhawan is known for his consistency and stroke play. He has been an integral part of successful IPL teams like Deccan Chargers, Mumbai Indians and Delhi Capitals. Dhawan's best IPL season came in 2020 when he amassed 618 runs in 16 matches facing 521 balls.
3. Rohit Sharma
Rohit Sharma, the prolific Indian opener is third on this list , he has faced balls 4776 in IPL. Hitman Rohit has won the most IPL titles as a captain. He likes to take his time initially before changing gears. His ability to play long innings has served his team Mumbai Indians very well over the years. 
4. Chris Gayle
Universe Boss Chris Gayle has hit the most number of sixes in IPL history. However Gayle does not feature in this list as he usually bats in the middle order and plays quick cameos. 
5. David Warner
David Warner, one of the most successful overseas batsmen in the IPL takes the fourth spot. The Australian southpaw has won the prestigious Orange Cap three times. Warner's impact as an IPL opener has been phenomenal for Delhi Daredevils and Sunrisers Hyderabad.
Other notable Players in the Top 10
Other notable names in the top 10 are IPL legends like Suresh Raina, Robin Uthappa, MS Dhoni, Ajinkya Rahane, Ambati Rayudu and Gautam Gambhir. These batsmen played several match-winning knocks for their respective franchises over the years by facing a huge number of deliveries.
Batsmen like Virat Kohli, Rohit Sharma and Shikhar Dhawan have mastered the art of pacing their T20 innings. They play risk-free cricket initially and then go after the bowling when set.
Kohli averages over 40 in T20Is and has a phenomenal batting record in run chases. He was the backbone of RCB's batting over the years. King Kohli has scored a record 6 283 runs for RCB in IPL by being their batting mainstay.
Rohit Sharma also has an excellent batting average of 31.08 in IPL. He has scored over 5400 runs and won 5 IPL titles with Mumbai Indians. Dhawan has been a prolific run scorer in IPL with 5960 runs. He was instrumental in Deccan Chargers winning the 2009 IPL under Adam Gilchrist.
It is not easy to maintain composure and concentrate for long durations in a fast-paced T20 match. But these batsmen have proven their mettle by facing the most balls and scoring big runs.
Some notable records held by these marathon men:
– Virat Kohli – Most runs (6584), Most runs in a season (973 in 2016), Most fifties (5), Most fours (599)
– Shikhar Dhawan – 5th highest run scorer (5960), 2nd most fours (684), Most runs in debut IPL season (340 in 2008) 
– Rohit Sharma – Most IPL titles as a captain (5), Most wins as captain (65), 2nd most fours (524)
– David Warner – Most fifties by an overseas player (55), 3 Orange caps, 4th most runs (5757), Best batting average (41.59)
– Suresh Raina – 2nd most runs among Indians (5491), Most catches (109), 2nd most fifties (39)  
– MS Dhoni – Most matches as captain (204), 3 IPL titles as captain, 4th most runs for an Indian (4746)
## Conclusion
This list highlights the significance of technical prowess, concentration and consistency in T20 cricket. Being able to face a large number of deliveries requires solid temperament. The ability to pace an innings and keep the scoreboard ticking is crucial.
Virat Kohli, Rohit Sharma, Shikhar Dhawan and other batsmen in this list have faced the most balls by adapting their batting effectively to the needs of their team. Going forward, it will be interesting to see more young Indian batsmen stepping up to become the next marathon men of IPL.
Who has faced the most balls in a single IPL inning?
Chris Gayle faced 66 balls while scoring an unbeaten 175 runs for RCB against Pune Warriors in 2013. This is the highest individual T20 score ever.
Who was the first batsman to carry his bat through a completed IPL inning?
Brendon McCullum faced 158 balls while scoring an unbeaten 158 runs for KKR against RCB in 2008. This was the first match of the inaugural IPL season.
Which player has won the most IPL titles among the top 10 batsmen with most balls faced?
Rohit Sharma has won 5 IPL titles with Mumbai Indians, the most by any player.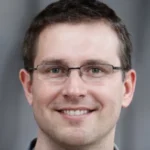 Rivcky John
A prominent figure in sports journalism for the last two decades. Cricket Analyst & Writing News, Features, Match Previews/Reviews/Reports, And Opinion Pieces on Cricket. You can connect with him on Facebook also.