Cricketers With the Most Run Outs in International Cricket 
Most Run-outs in All formats: Run outs are one of the most frustrating yet thrilling parts of the game of cricket. A batsman being run out often ends a promising partnership or innings, swinging the momentum of the match. While some run outs are due to brilliant fielding efforts, many are also caused by miscommunication or poor judgement between batters.
Some legendary cricketers have suffered an inordinate number of run out dismissals over the course of their careers. Let's take a look at list of batsmen with the most number of run-outs in international cricket across formats.
1. Rahul Dravid Tops Crickter With most run outs 53 Across Formats
Rahul Dravid, the former Indian cricketer, has been run out a staggering 53 times in international cricket, more than any other player. He is known as "The Wall" for his solid technique and concentration, but even he was not immune to this frustrating mode of dismissal.
Dravid faced over 30,000 deliveries in his Test career, but he was run out 13 times in this format. He was also run out 40 times in ODIs.
Despite his run-out record, Dravid is one of the greatest batsmen of all time. He scored over 24,000 runs in Test cricket and over 13,000 runs in ODIs. He was also a successful captain, leading India to victory in the 2003-04 Border-Gavaskar Trophy and the 2007 NatWest Series.
2. Marvan Atapattu Tops ODI List With 41 Dismissals
Marvan Atapattu former Sri Lankan opener holds the record of most runs out in ODI cricket more than any other batsman in ODI cricket, with 41 run outs in his 268-match career.
Despite his defensive batting style, Atapattu was often involved in mix-ups and run outs while batting at the top of the order. His excellent partnership with Sanath Jayasuriya frequently pushed Jayasuriya to take risky singles, and Atapattu's inability to respond in time led to his high tally of run outs.
Ricky Ponting Leads Test List With 15 Run Outs
Legendary former Australian captain Ricky Ponting tops the list of most run outs in Test cricket with 15 dismissals. Ponting is one of the greatest batters in Test history, scoring over 13,000 runs at an average of 51.85 over 168 matches. However, the aggressive batter suffered 15 surprising run out dismissals in the longest format.
Ponting's run outs in Test cricket highlight the constant pressure on batsmen to keep the scoreboard ticking. His naturally attacking style sometimes led to risky singles and misunderstandings with partners. Nevertheless, Ponting remains Australia's leading Test and ODI run-scorer of all time.
Inzamam-ul-Haq Known for Slow Running
Former Pakistani captain Inzamam-ul-Haq is infamously known for his sluggish running between the wickets resulting in 46 international run outs. Inzamam scored over 20,000 international runs thanks to his world-class batting abilities. However, his running speed and judgement were often criticized.
He was run out 40 times in ODIs due to his inability to convert ones into twos and complete quick singles. Inzamam's inefficient running and multiple mix-ups made him a prime target for fielders to attempt run outs. Though unavoidable later in his career, Inzamam's run outs highlighted his lack of fitness and running speed earlier on.
Batsmen with Most Run-Outs in International Cricket
| BATSMEN | RUN-OUTS | ODIS | TESTS | T20IS |
| --- | --- | --- | --- | --- |
| Rahul Dravid (IND) | 53 | 40 | 13 | 0 |
| Mahela Jayawardene (SL) | 51 | 39 | 7 | 5 |
| Marvan Atapattu (SL) | 48 | 41 | 7 | 0 |
| Ricky Ponting (AUS) | 47 | 31 | 15 | 1 |
| Inzamam-ul-Haq (PAK) | 46 | 40 | 6 | 0 |
| Wasim Akram (PAK) | 45 | 38 | 7 | 0 |
| Mohammad Yousuf (PAK) | 44 | 38 | 6 | 0 |
| Sachin Tendulkar (IND) | 43 | 34 | 9 | 0 |
| Allan Border (AUS) | 40 | 28 | 12 | 0 |
| Mohammed Azharuddin (IND) | 39 | 32 | 7 | 0 |
Conclusion
In conclusion, run outs remain one of the unluckiest yet critical forms of dismissal in cricket. Even legends like Dravid, Ponting, Tendulkar and Inzamam suffered numerous run outs over their illustrious careers. While some are due to brilliance in the field, most occur due to lapses in judgement and poor running. Nevertheless, pushy running to keep the scoreboard active has always been an inherent part of the game. The batsmen on this list highlight those who suffered the most at the hands of shrewd fielding sides.
Frequently Asked Questions
Q: Which batsman has been run-out the most number of times in international cricket?
A: Former Indian cricketer Rahul Dravid has suffered the most international run outs, being dismissed 53 times across Tests, ODIs and T20Is.
Q: Who has been run-out the most in ODI cricket?
A: Sri Lankan opener Marvan Atapattu tops the ODI list with 41 run out dismissals over 268 matches and 259 innings.
Q: Which batsman has the most run-outs in Test cricket?
A: Legendary Australian captain Ricky Ponting has suffered the most Test run outs with 15 dismissals over 168 matches.
Q: Why was Inzamam-ul-Haq so prone to run outs?
A: Inzamam's slow running speed between the wickets and inability to convert ones into twos led to his 46 international run outs over his career.
Q: Besides Dravid, which Indian has the most international run outs?
A: Master batsman Sachin Tendulkar suffered 43 international run outs over his prolific career spanning 463 ODIs and 200 Tests.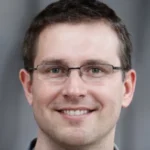 Rivcky John
A prominent figure in sports journalism for the last two decades. Cricket Analyst & Writing News, Features, Match Previews/Reviews/Reports, And Opinion Pieces on Cricket. You can connect with him on Facebook also.