IPL 2023: Wankhede Stadium Schedule, Pitch Report, and Tickets
IPL Wankhede Stadium: Wankhede Stadium, located in Mumbai, is one of the most iconic stadiums in India. Established in 1974, it has witnessed numerous significant cricket events, with the pinnacle being the 2011 ICC Cricket World Cup Final.
The stadium serves as the home ground for the Mumbai Indians, a successful Indian Premier League (IPL) team. Fans eagerly anticipate the IPL matches held at Wankhede Stadium every season.
IPL 2023: Wankhede Stadium Schedule
In IPL 2023, Wankhede Stadium will host several important matches, including intense rivalries and potential playoff deciders.As the home ground for Mumbai Indians, the team's fans can expect thrilling encounters against top IPL teams at Wankhede Stadium during the 2023 season.
| Date | Day | Match | Time (IST) |
| --- | --- | --- | --- |
| April 8 | Saturday | MI vs Chennai Super Kings | 7.30 pm |
| April 16 | Sunday | MI vs Kolkata Knight Riders | 3.30 pm |
| April 22 | Saturday | MI vs Punjab Kings | 7.30 pm |
| April 30 | Sunday | MI vs Rajasthan Royals | 7.30 pm |
| May 9 | Tuesday | MI vs Royal Challengers Bangalore | 7.30 pm |
| May 12 | Friday | MI vs Gujarat Titans | 7.30 pm |
| May 21 | Sunday | MI vs Sunrisers Hyderabad | 3.30 pm |
Wankhede Stadium Pitch Report
The Wankhede Stadium pitch is known for being batting-friendly, with minimal assistance for spinners. Fast bowlers can benefit from the pitch's bounce and swing.
Batting and Bowling Strategies
Teams must devise their strategies based on the pitch's characteristics, considering both batting and bowling tactics to maximize their chances of winning.
Wankhede Stadium IPL Ticket Price 2023
The online booking of IPL 2023 tickets will be available on the official IPL website and in several retail outlets in the cities where IPL 2023 matches will be played. There will be a large number of tickets available from the stadium box offices at all the venues where the IPL 15 games are going to be played.
IPL 16 : Wankhede Tickets Booking 2023
Ticket sales for the 16th IPL Season online at Wankhede Stadium, Mumbai are being created for your convenience. Tickets for IPL 2023 can be purchased with BookMyShow, PayTM, EventsNow, Insider. In.
There are several merchants out there who are official ticket sellers for the Indian Premier League and sell tickets for your favorite team. You need to only click on the "Book your Ticket Now" button to reserve your seats for IPLT20 2023 at your favorite stadium and with your favorite team.
IPL Matches Records at Wankhede Stadium
Most Runs Wankhede Stadium
Rohit Sharma holds the record for the most runs scored at Wankhede Stadium in IPL history.
Highest Individual Score
AB de Villiers achieved the highest individual score at the stadium with 133* off 59 balls in 2015.
Most Wickets in Wankhede Stadium
Lasith Malinga holds the record for the most wickets taken at Wankhede Stadium in IPL matches.
Best Bowling Figures
Harbhajan Singh's 5/18 against Chennai Super Kings in 2011 stands as the best bowling figures in a match at Wankhede Stadium.
Previous IPL Finals at Wankhede Stadium
Wankhede Stadium has hosted multiple IPL finals, with the most memorable being the 2011 ICC Cricket World Cup Final, where India triumphed over Sri Lanka.
Last IPL Match in Wankhede Stadium
The last IPL match at Wankhede Stadium featured a nail-biting contest between two fierce rivals. The game's outcome was decided in the final over, with the home team emerging victorious.
Wankhede Stadium Ground Information and Boundary Length
Wikipedia reports that the distance from the center of the pitch to the boundary is about 70 meters.
Mumbai Weather During IPL
Mumbai's weather during the IPL season is warm, with temperatures ranging from 33° to 35° C in the afternoon and decreasing in the evening. There is minimal chance of rain, and humidity levels hover around 50 to 55%.
How Weather Affects the Game
The warm weather and humidity levels at Wankhede Stadium can influence the pitch conditions, making it crucial for teams to factor in the weather when devising their strategies.
Memorable IPL Moments at Wankhede Stadium
Wankhede Stadium has been the stage for numerous memorable IPL moments, including last-ball finishes, thrilling chases, and exceptional individual performances.
Facilities and Amenities at Wankhede Stadium
Wankhede Stadium offers various facilities and amenities to ensure a comfortable and enjoyable experience for spectators. These include food and beverage stalls, restrooms, and wheelchair-accessible seating.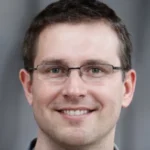 Rivcky John
A prominent figure in sports journalism for the last two decades. Cricket Analyst & Writing News, Features, Match Previews/Reviews/Reports, And Opinion Pieces on Cricket. You can connect with him on Facebook also.