Best IPL Matches Ever in History of the Tournament
Best Matches in IPL History: The Indian Premier League (IPL) has produced some of the most memorable and thrilling cricket matches since its inception in 2008. As the Tata IPL 2024 season approaches, let's look back at 15 of the greatest IPL matches ever played.
Here are 15 Best IPL Matches ever in the History of IPL all Seasons:
The IPL has seen outstanding performances, last-ball thrillers, historic chases, super over finishes, and collapses. This list of the top 15 best IPL matches ever includes matches from the history of the tournament, from the inaugural 2008 season's first match to the latest edition in 2023.
#1. Brendon McCullum's Historic Knock in the First Ever IPL Match (KKR vs RCB 2008)
The opening match of the first-ever IPL in 2008 between Kolkata Knight Riders and Royal Challengers Bangalore ranks among the greatest IPL matches ever. Batting first, KKR's Brendon McCullum played one of the most spectacular innings in T20 history. He smashed 158 runs off just 73 balls, including 13 sixes and 10 boundaries.
This historic knock set the record for the highest individual score in T20 cricket (later broken by Aaron Finch). McCullum's whirlwind innings propelled KKR to a mammoth total of 222/3. In response, RCB could only manage 82/10 as KKR won by 140 runs. McCullum was awarded the first-ever player of the match award in IPL history.
#2. Yusuf Pathan's Blistering Knock in the Finals of 2008 (RR vs CSK)
The finals of the inaugural 2008 IPL season between Rajasthan Royals and Chennai Super Kings was a high-scoring thriller. Batting first, Rajasthan Royals posted a daunting total of 164/7. The highlight was Yusuf Pathan's astonishing innings of 56 off just 39 balls.
Chasing 165, CSK fought hard withcameos from Suresh Raina and Albie Morkel. However, they fell short by 3 runs as Rajasthan clinched the trophy in a last-ball finish. Yusuf Pathan was declared the player of the match for his explosive half-century.
#3. Last Ball Six from M.S Dhoni Seals Historic Chase (CSK vs KXIP 2010)
This classic IPL match, regarded as one of the best matches between Chennai Super Kings and Kings XI Punjab in 2010, saw MS Dhoni cement his reputation as one of the greatest finishers. Chasing 192, CSK were reduced to 116/5 before Raina and Murali Vijay steadied the ship, setting the stage for Dhoni's remarkable performance to win the match.
With 16 needed off the last over, Dhoni smashed the first two balls for sixes before hitting the winning runs off the last ball. His unbeaten 54 off just 29 balls snatched an incredible win as CSK chased down the mammoth target, solidifying his position as a key player in one of the best matches in IPL history.
#4. Rohit Sharma's Debut Fifty Leads Last Ball Win (MI vs KKR 2011)
Mumbai Indians pulled off a stunning heist against Kolkata Knight Riders in one of the greatest matches in the 2011 edition of the IPL. Set a target of 142, MI were tottering at 97/5 before Rohit Sharma, showcasing his brilliance at the top of the order, smashed his debut IPL fifty.
Needing 14 off the last over, MI snatched victory with a six off the last ball from Ambati Rayudu. Rohit remained unbeaten on a 50-ball 72 as MI achieved their highest successful chase in IPL history, leaving a memorable mark on the tournament.
#5. Chris Gayle's Record 175* Annihilates Pune Warriors (RCB vs PWI 2013)
Chris Gayle played one of the best matches ever played and one of the most destructive innings in T20 cricket against Pune Warriors in 2013. He smashed the fastest century in IPL history off just 30 balls, leaving a memorable mark as one of the classic matches in IPL history, and equalled the record for most sixes (17) in a T20 inning.
Gayle's unbeaten 175 powered RCB to 263/5, the highest total in IPL history then. In response, Pune Warriors crumbled to 133/9 as RCB sealed their biggest win (130 runs) in IPL history, solidifying this match among the best IPL matches that kept us glued to the screen.
#6. James Faulkner Turns Losing Game With 64 off 29 (RR vs MI 2014)
Rajasthan Royals pulled off an incredible heist against Mumbai Indians in 2014 thanks to James Faulkner's sensational knock, showcasing the true spirit of the IPL. Chasing 189, RR needed over 70 runs in the last 5 overs before Faulkner, setting new IPL records for the highest individual score, smashed 64 off just 29 balls in what was considered the match of the season.
He turned the game on its head with some brutal hits in the death overs. RR scraped home with 3 balls to spare as Faulkner was awarded the player of the match for his match-winning innings, leaving a memorable mark in the history of the IPL.
#7. Virender Sehwag's Spectacular 122 Sets Up Thriller (KXIP vs CSK 2014)
Kings XI Punjab faced Chennai Super Kings in an edge-of-the-seat thriller in 2014, which talks about the best IPL matches since at no 7 in the list. Batting first, KXIP posted a mammoth 226/6 thanks to Virender Sehwag's 58-ball 122, marking it as one of the 15 best IPL matches since.
In response, CSK gave them a scare courtesy of Suresh Raina's 87 off 25 balls and late fireworks from Dhoni. But KXIP prevailed by 24 runs in one of the highest-scoring matches in IPL history then, cementing its place among the most memorable games in the league's history.
#8. Last Ball Finish From Jasprit Bumrah Wins IPL 2017 Finals (RPS vs MI)
Mumbai Indians clinched the 2017 IPL title with a narrow 1 run win over Rising Pune Supergiant, and the match was a true thriller with balls that turned the match. Batting first, MI posted 129/8 as Krunal Pandya top-scored with 47*. In response, RPS needed 11 runs off the last over bowled by Bumrah.
Some excellent bowling restricted RPS to 11/1 in 6 overs as MI pulled off a heist. Bumrah defended 11 runs in the final over to seal a thrilling 1 run win, showcasing his exceptional skills in the death overs that turned the match. He was awarded the player of the match for his brilliant death bowling, solidifying his role in the team's victory.
#9. Shane Watson's Epic 106* Snatches Last Ball Win (CSK vs RR 2018)
Chennai Super Kings chased down a high-scoring match that went up to the second-highest total in the tournament's history of 205 thanks to Shane Watson's magnificent hundred against Rajasthan Royals in 2018. Chasing 206, CSK were reeling at 92/7 before Watson unleashed a brutal onslaught.
His 51-ball 106* turned the tables completely as CSK needed 9 off the last over. Watson hit a six off the last ball to pull off a stunning heist. His sensational knock was instrumental in CSK's thrilling 3 wicket win, solidifying his place in the team's victory in one of the most memorable matches in IPL history.
#10. Alzarri Joseph's 6/12 Bundles Out Hyderabad for 96 (SRH vs MI 2019)
Mumbai Indians bowled out Sunrisers Hyderabad for the lowest IPL total (96) in this edge-of-the-seat contest in 2019. Batting first, MI posted a modest 136/7 courtesy of Pollard's 25-ball 46*. In response, SRH crumbled from 69/2 to 96 all out.
The star was 22-year old Alzarri Joseph, whose spell of 6/12 was claim the best bowling figures in IPL history then. This excellent performance sealed a comfortable 40 run win for MI.
#11. MS Dhoni's CSK Claims Another Last Ball Thriller (CSK vs MI 2019)
The 2019 IPL final match between mumbai indians and chennai super kings proved to be yet another last ball thriller. MI posted 149/8 batting first as Imran Tahir claimed 2/23. In response, CSK needed 9 runs off the last over to lift the trophy.
Some exquisite bowling from Malinga reduced the equation to 2 runs off 1 ball. Shardul Thakur was run out off the last ball as MI won by 1 run in a nail-biting finish.
#12. Super Over for the Ages as RCB edges MI (RCB vs MI 2020)
Royal Challengers Bangalore clinched a sensational Super Over win against defending champions Mumbai Indians in 2020. MI posted 201/5 as Ishan Kishan smashed 99 off 58 balls.
In response, RCB matched MI's total, powered by half-centuries from Devdutt Padikkal and AB de Villiers. In the one-over eliminator, RCB chased down 8 runs to seal a dramatic win.
#13. Rahul Tewatia's Carnage Leads Highest Run Chase (KXIP vs RR 2020)
Kings XI Punjab succumbed to the highest successful run chase in IPL history against Rajasthan Royals in 2020. Chasing 224, RR were reeling at 78/5 before Rahul Tewatia unleashed a stunning assault.
He smashed 5 sixes in one over off Sheldon Cottrell, transforming a hopeless situation into a thrilling win. His 53 off 31 balls powered RR's record chase as they gunned down the target with 3 balls to spare.
#14. Pat Cummins Smashes Joint Fastest IPL Fifty (KKR vs MI 2022)
Kolkata Knight Riders successfully chased down 162 thanks to Pat Cummins' record-equalling 15-ball half-century against Mumbai Indians in 2022.
Chasing 162, KKR were 84/5 when Cummins walked in and smashed the joint fastest fifty in IPL history. His unbeaten 56 off 15 propelled KKR to a stunning 5 wicket win with 24 balls remaining.
#15. Rahul Tripathi and Aiden Markram Snatch Thriller (SRH vs KKR 2022)
Sunrisers Hyderabad prevailed in a sensational last-over thriller against Kolkata Knight Riders in 2022. Chasing 176, SRH needed more than 50 runs in the last 5 overs before Tripathi and Markram launched a stunning fightback.
Their brilliant partnership put SRH within 2 runs of victory in the final over. Markram smashed a six off the penultimate ball to seal a sensational 3 wicket win.
Conclusion
The IPL has produced innumerable thrilling contests over the years that have entertained fans globally. As the competition gears up for its 16th season, we look forward to many more last-ball finishes, super over thrillers, and outstanding performances.
These 15 matches constitute some of the greatest games ever seen in the IPL. The dazzling array of talent on display, high stakes, and electric atmosphere make IPL one of the most exciting T20 leagues. These memorable matches exemplify the unpredictable and exhilarating nature of the competition that has carved a special place in fans' hearts.
Which team has won the most IPL titles?
Mumbai Indians is the most successful franchise with 5 IPL titles. Chennai Super Kings have won 4 titles while Kolkata Knight Riders have clinched the trophy twice.
Who hit the fastest century in IPL history?
The fastest century in moments in IPL history was smashed by Chris Gayle in just 30 balls while playing for Royal Challengers Bangalore against Pune Warriors in 2013, solidifying his place in the matches in the history of the IPL.
Who has hit the most sixes in IPL history?
Chris Gayle, known for his powerful hitting, holds the record for hitting the most sixes in IPL matches of all time. He has smashed 357 sixes in 142 innings across 13 seasons in the IPL, cementing his place as one of the most prolific six-hitters in the history of the tournament.
What is the highest team total in IPL history?
The highest team total in IPL history is 263/5 posted by Royal Challengers Bangalore against Pune Warriors in 2013. RCB smashed 31 sixes in that innings propelled by Gayle's unbeaten 175.
Who bowled the best figures in an innings in IPL? 
Alzarri Joseph of Mumbai Indians holds the record for best bowling figures in an IPL innings. He took 6 wickets while conceding just 12 runs against Sunrisers Hyderabad in 2019.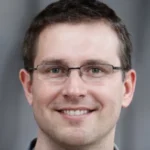 Rivcky John
A prominent figure in sports journalism for the last two decades. Cricket Analyst & Writing News, Features, Match Previews/Reviews/Reports, And Opinion Pieces on Cricket. You can connect with him on Facebook also.