IPL 2023: 5 Most Overrated Cricketers in IPL History
Indian Premier League (IPL) was launched in 2008 and, within just a few years of its launch, it has come to be considered one of the most reliable platforms for developing young talent, in both India and abroad, to prove their talents across the globe.
The Indian Premier League (IPL) is a melting pot of talent, featuring some of the best cricketers from around the globe. While numerous players have left indelible marks in the league, others have failed to live up to expectations. In this article, we will discuss the five most overrated cricketers in IPL history, taking into account factors such as hype, performance, and price tags.
Criteria for Overrated Cricketers
Before delving into the list, it's essential to understand the criteria used to determine overrated cricketers:
Hype vs. Performance
An overrated player garners much attention and praise but fails to deliver consistent performances on the field.
High Price Tags
Players with high price tags often face immense pressure to justify their worth, and failure to do so can lead to an overrated status.
Inconsistent Showings
A player who shows flashes of brilliance but fails to maintain consistency can also be considered overrated.
Here we are talking about the five most overrated players in IPL history.
#1 Ravindra Jadeja
After a spectacular first season in the Indian Premier League with the Rajasthan Royals, Ravindra Jadeja is always in the news for his performances as an all-rounder. In the inaugural season win, he played a key role for the Rajasthan Royals. It took him two years to play for his first IPL team, the Kochi Tuskers, before the Chennai Super Kings bought him in the 2012 season for $ 2m, making him the first million-dollar baby in IPL history.
His most important international games and the IPL matches he played were under MS Dhoni. However, he failed to justify the faith shown by the franchise and captain.
He didn't complete his full quota of overs in the last few seasons. Not only does he disappoint his team with his batting skills, but also with his bowling skills. Except for a few batsmanship and bowling performances, his performance wasn't as good as it could have been.
#2 Sourav Ganguly
There is no doubt that Sourav Ganguly is one of the most influential cricketers in the history of Indian cricket because of his charismatic personality. He is regarded as one of the greatest players and leaders to have ever occupied this position, and his record proves it.
He was also well known for his batting prowess, apart from his captaincy, which enthralled the audience. In a career that spanned over 16 years, he managed to score over 18500 international runs.
His attacking strategy ruled the roost, particularly in white-ball cricket. It is because of this that Kolkata selected him as the icon player in the inaugural season of the Indian Premier League. As well as his partnership with Brendon McCullum at the top, he was expected to carry the batting responsibility as well.
It is unfortunate that the southpaw did not have a breakthrough year as a skipper and as a batsman in 2008. Due to the loss of the captaincy, he was unable to play for the second edition, and as a result, his batting suffered. During the 13 innings he played, he managed to score just 190 runs.
Most Dangerous all-rounders in IPL
#3 Mayank Agarwal
Currently, Mayank Agarwal is taking the right steps in his professional career. Even in his teenage years, Agarwal was a front-page story for his batting credentials. It was his performance in the 2008-09 Cooch Behar Trophy and the 2010 U19 World Cup which led to him being signed up for the IPL by his home-based franchise RCB.
Due to his talent, he immediately made his way into the playing XI and got regular opportunities to play at the top of the order. Although, Mayank's IPL season has been a disaster as there is no evidence that he has been able to deliver on most of his promises.
Only 1266 runs have been scored by him in 77 games. It is shocking that his average rests at just 18 when you consider his ability to play shots in all directions. Even though he showed many glimpses of his form in the 2019 IPL as part of the Punjab team, he played some rash shots after having been given the chance to bat. Each season Agarwal is expected to light the stage on fire, however, he has mostly burnt out due to his own flames.
#4 Eoin Morgan
Morgan has already played in six IPL seasons, scoring 854 runs through 52 matches at an average of 21.35. Over the course of his IPL career, he has already played for four different teams – Royal Challengers Bangalore (2010), Kolkata Knight Riders (2011-2013), Sunrisers Hyderabad (2015-2016), and Kings XI Punjab (2017. IPL batsman Hashim Amla has hit four half-centuries in his IPL career, but he has failed to perform consistently in this tournament so far.
It is a fact that Morgan, as an overseas cricketer, is always picked up in good values. But, his performances have never quite matched the price tag that comes with his name.
#5 Glenn Maxwell
There are some players within the modern-day cricket team who will not be affected by the situation of the game. There are many people who have immense confidence in their capabilities and one of them is Glenn Maxwell. full-flow very few can match the audacity of the Australian. In addition to playing the orthodox shot, he can also play shots that are innovative with the same flair.
In the truest sense of the term, Maxwell is the perfect specimen for the shorter formats of the game and that is why he was snapped up by the Delhi franchise in the 2012 IPL. In his debut season, he played only two games, and in his second season, he changed his residence from Germany to Mumbai, India.
Furthermore, his IPL career took off in 2014 when he ended up with more than 550 runs as he carried the batting responsibilities for the Punjab team. He suddenly became known as the blue-eyed boy in the league.
What followed stunned the cricketing fans as his fortunes took a nosedive as he went from strength to strength. In the next three seasons, he became a liability for the North Indian franchise. He then snagged another expensive contract from the Delhi team, but he still couldn't prove his batting ability.
His reckless shot-making was the biggest disappointment. Maxi's intent regularly gets his team in trouble, which is not a quality of an international star. In 2018, his IPL statistics show that he scored 169 runs in 12 games, which tells the whole story.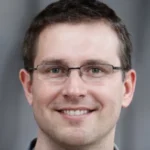 Rivcky John
A prominent figure in sports journalism for the last two decades. Cricket Analyst & Writing News, Features, Match Previews/Reviews/Reports, And Opinion Pieces on Cricket. You can connect with him on Facebook also.