Bowlers Who Have Taken the Most Wickets for a Single Franchise in IPL History
The Indian Premier League (IPL) has showcased some brilliant bowling performances over its 15 seasons. Bowlers have delivered match-winning spells and earned their franchises exciting victories. 
In this post, we look at the bowlers who have taken the most wickets while playing for a single IPL franchise.
Most Wickets For a Single Team in IPL
1. Lasith Malinga – Highest wicket-taker for a single IPL franchise
When we talk about the bowler with the most wickets in IPL history, one name stands tall above the rest – Sri Lankan speedster Lasith Malinga, who holds the record for the highest wicket-taker in the tournament.
The blonde-haired fast bowler is the leading wicket-taker for Mumbai Indians with 170 scalps to his name from 122 matches. Malinga played for MI from 2008-2019 and helped them win four IPL titles.
His best bowling figures are 5/13. Along with his yorkers, Malinga provides crucial experience and mentorship to young pacers like Jasprit Bumrah.
2. Sunil Narine – Mystery Spinner Dominates for KKR
For Kolkata Knight Riders, mystery spinner Sunil Narine holds the record for the highest number of wickets, with 150 wickets in 120 matches, making him the list topper for the most wickets by any KKR bowler.
Narine's 5/19 represents his best IPL figures, showcasing his exceptional control for cricket in India. His knack for taking wickets is evident in his consistent performance, particularly in the powerplay and middle overs, making him an indispensable member of the KKR lineup since 2012.
This history of IPL wickets taken in a single match underscores Narine's significant contributions to KKR's bowling prowess.
3. Yuzvendra Chahal 
Yuzvendra Chahal is Royal Challengers Bangalore's leading wicket-taker with 139 wickets from 98 matches. The crafty leg-spinner holds the purple cap for taking 32 wickets in a single IPL season, specifically in the 2013 edition.
Chahal, known for his exceptional economy rate, has been RCB's go-to bowler in crunch situations, providing vital breakthroughs in the middle overs.
His best IPL figures are 4/25, showcasing his ability to control the game for the Board of Control for Cricket in India (BCCI) and contribute significantly to RCB's bowling attack.
The purple cap is awarded to the bowler with the most wickets in a season, and Chahal's remarkable achievement in 2013 highlights his prowess in the IPL. RCB continues to rely heavily on Chahal to deliver both economical spells and pick up regular wickets.
4. Bhuvneshwar Kumar
For Sunrisers Hyderabad, medium pacer Bhuvneshwar Kumar is the leading wicket-taker, having managed to take 112 wickets from 90 IPL matches for SRH. With his ability to swing the new ball and bowl yorkers at the death, Bhuvneshwar often delivers match-winning performances for SRH.
His 5/19 are his best bowling figures in the IPL. The pitch report often plays a crucial role in Bhuvneshwar's strategy, influencing how he approaches his bowling in each match.
5. Dwayne Bravo
The Caribbean cricketer Dwayne Bravo is Chennai Super Kings' top wicket-taker with 110 wickets from 95 games. Bravo, known for his ability to contribute with both bat and ball, often manages to snatch wickets at crucial moments for CSK.
His variety of slower balls and yorkers make him a tough bowler to face at the death, ensuring he doesn't concede easy runs.
Bravo holds the Purple Cap, awarded for the record for the most wickets taken in a single IPL season, having achieved this feat by picking up 32 wickets in the 2013 edition.
He continues to be an integral part of the CSK lineup, consistently taking wickets in a single season and making valuable contributions with the ball.
6. Amit Mishra
For Delhi Capitals, veteran leg-spinner Amit Mishra is the leading wicket-taker with 100 scalps from 95 matches. 
At the age of 38, Mishra continues to deceive batsmen with his clever variations and disciplined line and length. His best IPL figures are 5/17.
Mishra is the second highest wicket-taker in IPL history and provides key wickets for DC in the middle overs with his experience.
Other Notable Top wicket-taker for a Particular IPL Side
Some other notable bowlers who are leading wicket-takers for their IPL franchises are:
– **Harshal Patel** (112 wickets for RCB)
– **Piyush Chawla** (84 wickets for Punjab Kings)  
– **Siddharth Trivedi** (65 wickets for Rajasthan Royals)
– **Rashid Khan** (93 wickets for SRH)
These bowlers have delivered consistent performances and pivotal spells for their respective franchises over the years.
Conclusion
In summary, the IPL has seen many world-class bowlers leading the wicket tallies for their franchises. Malinga, Narine, Chahal, and Bhuvi have been the standout performers among them.
With T20 leagues expanding globally, we will continue to see talented bowlers emerge and thrive in this format. Bowlers capable of bowling lethal yorkers, mystery spin, and subtle variations will be in high demand.
Who has taken the most wickets for Mumbai Indians?
Sri Lankan pacer Lasith Malinga leads the wicket tally for Mumbai Indians with 170 wickets.
Which bowler has the best bowling figures in IPL history?
Alzarri Joseph holds the record for best bowling figures in IPL – 6/12 for Mumbai Indians against Sunrisers Hyderabad in 2019.
Who won the purple cap in IPL 2022?
Rajasthan Royals spinner Yuzvendra Chahal claimed 27 wickets and won the purple cap in IPL 2022. 
Who has taken the most wickets in a single IPL season?
Dwayne Bravo and Harshal Patel share the record for most wickets in a single IPL season with 32 wickets each.
Which bowler has taken 3 hat-tricks in IPL?
Amit Mishra holds the record for most IPL hat-tricks (3). He took hat-tricks playing for Delhi Daredevils and Delhi Capitals.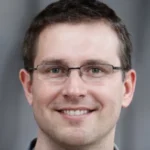 Rivcky John
A prominent figure in sports journalism for the last two decades. Cricket Analyst & Writing News, Features, Match Previews/Reviews/Reports, And Opinion Pieces on Cricket. You can connect with him on Facebook also.