Slowest Centuries in ODI Cricket History
Cricket is a game of speed and momentum. Fans love seeing big sixes smashed out of the park and quick singles being stolen between the wickets. However, the game also requires patience and perseverance at times.
Building a long innings can be just as valuable as a quickfire knock. In this post, we'll look at some of the slowest centuries hit in the history of ODI cricket. These innings may have lacked fireworks, but they were pivotal in their own way.
An Overview of Slow Scoring in ODI Cricket
One Day International (ODI) cricket is meant to be fast-paced, with 300+ team totals common nowadays. Seeing a batsman strike at less than a run a ball for an entire innings is a rarity these days. However, there have been some remarkably slow centuries in the history of ODI cricket:
– The **slowest ever ODI century** was scored by Australian David Boon who took **166 balls** to reach triple figures against India in 1991. His 102* took over 3 hours!
– Only 4 centuries have ever taken over **150 balls** in men's ODIs. Geoff Marsh, Rameez Raja, and Scott Styris are the other three batsmen.
– In the 2019 World Cup, South African batsman Hashim Amla scored a century at a strike rate of just 63.9. It's the slowest World Cup ton.
– Indian legend Rahul Dravid has the unwanted record of the **slowest ODI century by an Indian** – it took him 144 balls.
– In women's cricket, Meg Lanning holds the record with a 131 ball hundred for Australia.
So why would batsmen play so slowly in an ODI? Let's look at the reasons behind some of these marathon ODI innings.
Most Sixes in a Single ODI Match by a Player
10 Slowest Centuries in Men's ODI Cricket History
1. David Boon – 166 balls (Australia vs India, 1991)
Australian opener David Boon has the ignominy of holding the record for one of the slowest centuries in ODI history. Against India in 1991, he crawled his way to 102* off 168 balls on a tricky Hobart pitch.
Boon struck just 8 fours in his 318-minute vigil. Australia succeeded in chasing down a small target of 176 with over 5 overs to spare thanks largely to Boon's ton.
2. Rameez Raja – 157 balls (Pakistan vs West Indies, 1992)
In Pakistan's opening match of the 1992 international cricket World Cup, Rameez Raja scored an unbeaten 102 off 158 balls on a sluggish Melbourne cricket  Ground surface. He struck just 4 boundaries.
Pakistan could only muster 220/2 in 50 overs but it was Rameez's crawl which held the innings together after early loss of wickets. However, West Indies chased down the target easily with 10 wickets in hand.
3. Geoff Marsh – 156 balls (Australia vs England, 1989)
Renowned for his dour approach, Geoff Marsh played one-day cricket of the slowest ODI knocks ever against England in 1989. His unbeaten 111 off 162 balls was pivotal in Australia chasing down a target of 279 with just 3 balls to spare. Marsh struck 7 fours in his 212 minute stay at the crease.
4. Rameez Raja – 152 balls (Pakistan vs Sri Lanka, 1990)
Rameez Raja appears again on this list with his 107* off 154 balls against Sri Lanka in 1990. Adding 202 runs with Saeed Anwar for the first wicket, Raja's crawl allowed Pakistan to post an imposing 315/3 in 50 overs. They defended this total successfully, winning by 27 runs.
5. Scott Styris – 152 balls (New Zealand vs Sri Lanka, 2007)
Styris was known more for his big hitting but he had to curb his natural game in this 2007 World Cup clash. With New Zealand losing early wickets, Styris held the innings together with an unbeaten 111 off 157 balls on a sluggish surface.
However, Sri Lanka overhauled the small target of 220 easily with 6 wickets in hand.
6. Tom Cooper – 151 balls (Netherlands vs Afghanistan, 2010)
In a World Cricket League match in 2010, Tom Cooper scored an unbeaten 101 for Netherlands off 155 balls.
He struck 9 boundaries in his 180 minute effort. Cooper's ton formed the backbone of Netherlands' 202/8 but Afghanistan chased it down comfortably with nearly 6 overs left.
7. Geoff Marsh – 150 balls (Australia vs West Indies, 1991)
Geoff Marsh makes his second entry on this list with his 106* off 158 balls against West Indies in 1991.
Batting first, West Indies had scored 251 and Marsh's gritty century was instrumental in Australia chasing down the target with 6 wickets in hand.
8. David Hemp – 150 balls (Bermuda vs Kenya, 2009)
Bermudan batsman David Hemp scored 102* off 152 balls against Kenya in a 2009 World Cup qualifying encounter.
He held the innings together but his 150-ball ton couldn't prevent defeat for Bermuda. Kenya raced to the target with 5 overs to spare.
9. Shai Hope – 149 balls (West Indies vs India, 2019)
In the 3rd ODI on India's tour of West Indies in 2019, Shai Hope scored a patient 102* off 151 balls on a sluggish Chennai surface.
His 149-ball ton guided West Indies' successful chase of 288 with 8 wickets in hand.
10. David Boon – 146 balls (Australia vs West Indies, 1992)
David Boon's second entry in this list is his 100* off 147 balls against West Indies in the 1992 World Cup.
Boon was watchful once again, striking 8 fours in his 146-ball ton to help Australia recover to 216/6. They then bowled out West Indies for just 159 to win the match easily.
Slowest Centuries By Indian Batsmen in ODI Cricket
While Indian batsmen are better known for their aggressive strokeplay these days, they have had a few innings where they had to curb their natural instincts and score slowly. Here are the **slowest centuries by Indian batsmen** in ODIs:
– **Rahul Dravid** – 144 balls vs Sri Lanka, 2000
– **Mohammad Azharuddin** – 134 balls vs Pakistan, 1989
– **Sachin Tendulkar** – 130 balls vs Kenya, 2001
– **Sourav Ganguly** – 123 balls vs West Indies, 1997
– **Virat Kohli** – 122 balls vs New Zealand, 2019
So even strokemakers like Tendulkar, Kohli and Ganguly have had to reign in their aggressive instincts at times and score slower hundreds.
5 Key Statistics About Slow ODI Centuries
Let's look at some interesting statistical highlights about slow centuries in ODI cricket:
There have been only **8 centuries** in men's ODIs where the batsman has taken **over 150 balls**.
The **slowest strike rate** for an ODI hundred is 60.71 by David Boon during his 166-ball epic against India.
Englishman **Graham Gooch** has the worst strike rate for a faster ODI century – 63.29 from 136 balls.
The **best bowling figures** in an ODI are 8/19 by Sri Lanka's Chaminda Vaas. It came against Zimbabwe in 2001.
West Indian legend **Viv Richards** has the highest ODI score when he smashed 189* from just 170 balls against England in 1984.
Conclusion
While explosive centuries may be more entertaining in ODI cricket, the slower hundreds shouldn't be discounted. They require intense patience and concentration too. Some of the slowest ODI tons have been pivotal in their teams winning matches from tough situations.
This long list of marathon men compiled above is a testament to the determination and calmness displayed by the batsmen during these knocks. They not only had to defy the opposition but also rein in their natural instincts to bat slowly.
So while most fans love the crash and bang of a fast ODI hundred, it's also worth appreciating these slow-cooked gems which have their own charm. They may not be pretty but they get the job done!
Frequently Asked Questions about Slow ODI Centuries
Who has scored the most number of slow centuries in ODIs?
Former Australian opener Geoff Marsh and Pakistan's Rameez Raja jointly hold the record with 2 slow ODI centuries to their names. Both batsmen have separate hundreds where they took over 150 balls to reach triple figures.
Who holds the record for the highest balls taken for an ODI century?
Former Australian batsman David Boon has faced the most number of balls for an ODI hundred. He took 166 deliveries to reach his century against India in an ODI at Hobart in 1991.
Has any batsman scored a century in ODI cricket with a strike rate below 50?
No, the lowest strike rate for an ODI century is 60.71 by David Boon for his 166-ball 102* against India in 1991. The second-lowest strike rate is 62.77 by Mudassar Nazar.
Which Indian batsman has the unwanted record of the slowest ODI century?
Batting legend Rahul Dravid has scored India's slowest ODI century, reaching 100 from 144 balls against Sri Lanka in 2000. His strike rate during the 144-ball knock was 69.44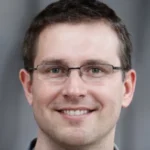 Rivcky John
A prominent figure in sports journalism for the last two decades. Cricket Analyst & Writing News, Features, Match Previews/Reviews/Reports, And Opinion Pieces on Cricket. You can connect with him on Facebook also.