World Cup 2023: The Battle of the Titans – Pakistan vs. India on October 14th
The 2023 ODI World Cup is all set to commence on October 5 with a match between England and New Zealand, the defending champions and last edition's runners-up, respectively. The quadrennial championship event will be hosted by India and will conclude on November 19. The first and final match of the tournament is speculated to be held at the Narendra Modi Stadium in Ahmedabad, where India and Pakistan are also likely to play against each other.
India, the host team, will play their first match against Australia at the MA Chidambaram Stadium in Chennai. India is among the eight teams that have already secured their place in the main event, along with England, Australia, New Zealand, Afghanistan, South Africa, Pakistan, and Bangladesh.
The remaining two spots in the tournament will be filled by teams that battle it out in the World Cup qualifiers in Zimbabwe in June-July. West Indies, Sri Lanka, and Ireland are among the teams that will participate in the qualifiers.
The India-Pakistan match, which is highly anticipated by cricket fans, is scheduled to take place on October 14, ten days after the tournament kicks off. However, the venue for the match is still under discussion, with the Pakistan Cricket Board (PCB) expressing reservations about playing in Ahmedabad.
According to the latest report in Cricbuzz, the first match of the tournament will be played between England and New Zealand at the Narendra Modi Stadium in Ahmedabad on October 5. The final match of the tournament is also likely to take place at the same venue on November 19.
Meanwhile, India's league matches will be held at seven different locations across the country. If the host team reaches the final, apart from the India-Pakistan match, one more match can be seen in Ahmedabad.
The ODI World Cup is one of the most significant events in international cricket and is eagerly awaited by fans around the world. With the tournament just around the corner, the excitement among cricket lovers is palpable. The teams are already gearing up for the big event, and it remains to be seen which team will emerge victorious in the end.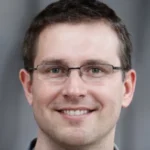 Rivcky John
A prominent figure in sports journalism for the last two decades. Cricket Analyst & Writing News, Features, Match Previews/Reviews/Reports, And Opinion Pieces on Cricket. You can connect with him on Facebook also.