ICC T20 Cricket World Cup 2021 Visa Application – For UAE & Oman
As T20 World Cup 2021 is scheduled to take place in UAE/Oman in the months of October/November, cricket fans from all around the world are eager and eager to rush there. During the past few weeks, the governments of Oman and the United Arab Emirates issued reciprocal visa policies. T20 World Cup 2021 will be officially kicked off on 17th October 2021 and will end on 14th November 2021.
During these two months (November/October) both the UAE and Oman have eased the restrictions on visas for tourists and visitors. The list of countries eligible for "Visa on Arrival" has been extended to include a few more.
These newly revised policies will assist you in obtaining a visa to the UAE or Oman easily.
Countries Eligible for Visa on Arrival (30 Days)
Citizens from US, UK, Canada, the EU, and Japan can obtain visas on arrival in the UAE, but Oman does not have such a policy yet. Nationals of the following countries do not need to make advance arrangements and bookings. You will land at an airport in the UAE and immigration procedures will begin as soon as you land. "Visa on Arrival" is totally free.
Andorra
Australia
Brunei
Canada
China
Hong Kong, China
Japan
Kazakhstan
Macau, China
Malaysia
Mauritius
Monaco
New Zealand
Republic of Ireland
San Marino
Singapore
Ukraine
The United Kingdom and Northern Ireland
United States of America
Vatican City
Ticket Buying Process for T20 World Cup 2021 UAE
90-day visit Visa eligibility Countries – ICC T20 Cricket World Cup 2021 Visa Application
You will receive a 90-day visit visa in your passport if you are a citizen or permanent resident of one of the following countries or territories. This visa is valid for 6 months from the date of issuance, and you can stay for 90 days. Citizens of the listed European countries who have fully utilized their 90-day visa on arrival may also apply for a prearranged visit visa.
Countries Eligible for Visa on Arrival (90 Days)
In the following countries, UAE visas are valid for months after they are issued. The same visa is also available to people from European countries, but they will have to book and make arrangements in advance.
Argentina
Austria
Bahamas Islands
Barbados
Belgium
Brazil
Bulgaria
Chile
Colombia
Costa Rica
Croatia
Cyprus
Czech Republic
Denmark
El Salvador
Estonia
Finland
France
Germany
Greece
Honduras
Hungary
Iceland
Italy
Kiribati
Latvia
Liechtenstein
Lithuania
Luxembourg
Maldives
Malta
Montenegro
Nauru
Netherlands
Norway
Paraguay
Peru
Poland
Portugal
Romania
Russian Federation
Saint Vincent and the Grenadines
San Marino
Serbia
Seychelles
Slovakia
Slovenia
Solomon Islands
South Korea
Spain
Sweden
Switzerland
Uruguay
Visit Visa 180 Days
Mexican citizens are only eligible for this policy, as the UAE allows visitors with Mexican passports to stay multiple times within 180 days after their visa has been issued.
Requirements World Cup 2021 Visa Application
Documents (materials) do not need to be entered into the UAE or Oman in large volumes. The following list includes all the necessary documents and information.
Valid Passport – Colour Photocopy
Clear Picture of Applicant – Colour Photocopy
Original Application Form Available at Emirates Ticketing Departments in the world
Flight Ticket – Colour Copy
The following countries have additional requirements
| | |
| --- | --- |
| Afghanistan | National ID Card (Tazkira ID) |
| Iraq | National ID Card |
| Pakistan | National ID Card |
| Iran | National ID Card |
These countries require some additional documents from their residents.
Terms & Conditions
While applying for a visa, you must pay the visa fees
The processing fee for visas is also applied
Emirates or approved flights are the only way to get to Dubai for tourists
Processes for visas could take between 3 and 4 business days
After immigration approves your entry into the UAE, you can enter
Once the visa is issued or the ticket is used, the ticket cannot be refunded
There is also a non-refundable Visa Processing Fee
You can manage your prearrangements online by following these steps
To obtain a Visit/Tourist visa for Oman as well as UAE, managing prearrangements online is easy and simple. Follow these prearrangements online to make sure they are done accurately.
"Manage Your Booking" allows you to apply online
DVPC Mobile Application
| VISA TYPE | DURATION | APPROXIMATE RATE INCLUSIVE OF VAT | EXTENSIONS |
| --- | --- | --- | --- |
| 48-hour | 48 hours | US$10 | Non-extendable |
| 96-hour | 4 days from arrival date | US$30 | Non-extendable |
| Tourist – short term (single entry) | 30 days from arrival date | US$90 | Extendable US$230 |
| Tourist – short term (multiple entry) | 30 days from first entry | US$175 | Extendable US$230 |
| Tourist – long term (single entry) | 90 days from arrival date | US$190 | Extendable US$230 |
| Tourist – long term (multiple entry) | 90 days from first entry | US$460 | Extendable US$230 |
For entering or stopping in Dubai, Fly Emirates offers everything online; all the processing can also be done online. To manage your reservations online, please visit the Emirates.com (Emirates) website.
As of the current policies, all countries around the world are eligible for visa application services. A valid passport that is valid for at least six months and is machine-readable is required for applicants. The UAE government refuses to accept passports with handwritten signatures.
Providing sponsorship to other foreigners by the United Arab Emirates
It is also possible to obtain a cheap, easy, and durable visa to the UAE region by sponsoring one of the UAE states. It is also possible to sponsor friends, family members, or employees to visit UAE online. To get instant approval of your visit visa via Sponsoring, you simply need to meet the following requirements.
Required Documents of Applicant
A colour passport photo
Passport containing a 6-month validity period in colour
A copy of the flight ticket
How to fill out the visa application
Contacts
Abu Dhabi
Emirates Ticketing Office: Al Sawari Tower C, Corniche Road, Abu Dhabi, UAE.
Visa Services: Sunday to Wednesday (8:30am to 5pm) Thursday (8:30am to 4:30pm)
Closed on Friday, Saturday and public holidays.
Emirates Ticketing Office:
Blue Reef Travel Shop, Jumeirah Beach Road
Visa Services: Saturday to Thursday (10 am to 5 pm)
Closed on Friday and public holidays
VFS Global Services GCC
VASCO Worldwide
2nd floor, WAFI Mall,
Level 2, Falcon Phase 2,
Umm Hurair 2, Dubai, UAE
Sharjah
Emirates Ticketing Office:
Crystal Plaza, Buhaira Corniche
Visa Services: Saturday to Thursday (9am to 7pm)
Closed on Friday and public holidays
Umm Al Quwain
Emirates Ticketing Office:
King Faisal Road, Jameiya area, near FEWA
Visa Services: Saturday to Thursday (9am to 6pm)
Closed on Friday and public holidays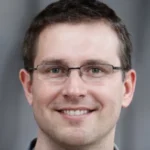 Rivcky John
A prominent figure in sports journalism for the last two decades. Cricket Analyst & Writing News, Features, Match Previews/Reviews/Reports, And Opinion Pieces on Cricket. You can connect with him on Facebook also.