India vs Pakistan WC History: How Many Times India Beat Pakistan in Cricket World Cup?
History of India vs Pakistan in World Cup: India and Pakistan have always had a fierce rivalry on the cricket field. One of the most anticipated events in the world of cricket is their face-off in the ICC Cricket World Cup. This article delves into the history of India vs Pakistan encounters in 50 overs cricket World Cups and explores the unique atmosphere, psychological factors, and the impact of these matches on the cricketing world along with How Many Times India Beat Pakistan in Cricket World Cup or Pakistan beat India in world cup?
Beginning of India vs Pakistan in the 1992 World Cup
In 1992, India and Pakistan faced each other for the first time in a World Cup tournament held in Sydney. The toss was won by India's skipper Mohammad Azharuddin, who decided to bat first. Opener Ajay Jadeja scored a decent 46 runs, while Sachin Tendulkar remained unbeaten at 54, contributing to India's total score of 216/7 in 49 overs. However, the match was later reduced to 39 overs per side due to Pakistan's slow over-rate.
Pakistan's response to India's score was lackluster, as they lost two quick wickets and were reduced to a mere 17/2. Aamer Sohail and Javed Miandad's partnership of 88 runs for the third wicket seemed promising, but it was not enough. Sohail scored 60, and Miandad scored 40, but Pakistan kept losing wickets at regular intervals and was eventually bowled out for 173.
India emerged victorious by a margin of 43 runs. Later on, Pakistan won the World Cup by defeating England in the final.
1996 World Cup India vs Pakistan Quarter-Final
The 1996 World Cup saw a renewed showdown between India and Pakistan on the cricket pitch, this time in Bangalore.
After winning the toss, Azharuddin, displaying his consistent preference, elected to bat. The opening pair of Navjot Singh Sidhu and Tendulkar did not disappoint, providing a solid foundation with a commanding 90-run partnership. Sidhu's impressive 93 was the top score of the innings, while Jadeja contributed a brisk 45 off just 25 balls, propelling India to a final total of 287/8 after 50 overs of play.
Pakistan's response was equally promising, with openers Aamir Sohail and Saeed Anwar putting together a solid 84-run opening partnership before the latter was dismissed by Javagal Srinath, having scored 48.
India vs Pakistan 1999 World Cup: A Manchester Classic
It was the third time that India and Pakistan faced each other in a World Cup match, with the venue being Old Trafford in Manchester in 1999. Mohammad Azharuddin, the Indian captain, won the toss for the third consecutive time and decided to bat first, hoping to set a challenging target for their arch-rivals.
Sachin Tendulkar and Rahul Dravid were the stars of the Indian batting lineup, with the Little Master scoring 45 runs and the Wall striking a half-century. Even Azharuddin himself contributed with some valuable runs, reaching his own fifty in the process, as India managed to post a decent total of 227/6 in their allotted 50 overs.
In reply, the Pakistani batsmen struggled to get going, as the Indian bowlers kept a tight leash on them throughout the innings. They lost wickets at regular intervals and were eventually bowled out for just 180 runs, giving India a convincing 47-run victory. It was a memorable performance by the Indian team, who had once again proved their dominance over their arch-rivals in a high-pressure World Cup encounter.
2003 World Cup: History of India vs Pakistan in World Cup
Regarding the 2003 World Cup held in South Africa, it is noteworthy that following the shift in captaincy, the outcome of the toss also underwent a change. Pakistan, having won the toss, opted to bat first, and riding on Saeed Anwar's magnificent century, they were able to post a commendable total of 273/7 in 50 overs.
In response, the Indian batsmen, spearheaded by Sachin Tendulkar, maintained their composure and steered India towards yet another victory, winning the match by six wickets. Tendulkar, with his impressive 98, emerged as the highest run-scorer of the match, while Yuvraj and Dravid, with their respective unbeaten scores of 50 and 44, provided crucial support.
2011 World Cup: The Epic Semi-final India vs Pakistan
After India's disappointing performance in the 50-over World Cup of 2007, MS Dhoni was appointed captain. The team's early exit, losing to Sri Lanka and Bangladesh in the first round, prompted a need for change. India's fortunes did improve later that year when they were crowned champions in the inaugural T20 World Cup. However, the year 2011 held immense significance for the Indian cricket team.
In the semi-final of the 2011 World Cup, held in Mohali, India faced off against arch-rivals Pakistan. Opting to bat first, India capitalized on some lackluster fielding from Pakistan and impressive batting performances by Tendulkar and Suresh Raina to post a total of 260/9 in their allotted 50 overs.
Despite a valiant effort by Wahab Riaz, who claimed five wickets by dismissing Virender Sehwag, Virat Kohli, Yuvraj Singh, MS Dhoni, and Zaheer Khan, Pakistan's reply was underwhelming, as their batsmen once again failed to deliver on the big stage, ultimately being bowled out for 231 runs. India emerged victorious by 29 runs and went on to clinch the trophy after defeating Sri Lanka in the final.
2015 World Cup: Kohli's Adelaide Special
Virat Kohli's 107 steered India to a 76-run victory over Pakistan in the 2015 World Cup encounter in Adelaide.
2019 World Cup: The Dominant Indian Display
In the most recent match between India vs Pakistan during the Cricket 2019 World Cup, India maintained their winning streak against Pakistan, defeating them by 89 runs (D/L Method).
The Unique Atmosphere of India-Pakistan Matches
India-Pakistan cricket matches are known for their high-octane energy, nail-biting finishes, and passionate fans. The atmosphere during these matches is electric, with both nations coming to a standstill to watch their teams battle it out on the field.
Impact on Cricketing World (India vs Pakistan)
The India-Pakistan rivalry has had a significant impact on the cricketing world. These matches attract massive viewership, and the intensity of the rivalry has often led to unforgettable moments on the field. The rivalry has also fostered a competitive spirit between the two teams, pushing them to improve and showcase their best cricket.
How many times has India beaten Pakistan in the Cricket World Cup?
India has defeated Pakistan in all their seven encounters in the 50 over Cricket World Cup.
Which team has the most wins in India vs Pakistan World Cup matches?
India has been undefeated against Pakistan in all their World Cup encounters.
When was first India vs Pakistan match in a World Cup?
The first India-Pakistan match in the World Cup took place in 1992.
What has been the impact of the India-Pakistan rivalry on cricket?
The rivalry has attracted massive viewership, created unforgettable moments, and fostered a competitive spirit between the two teams, pushing them to improve and showcase their best cricket.
What is the future of the India-Pakistan cricket rivalry?
The future of the rivalry remains bright, with cricket fans worldwide eagerly anticipating their encounters in ICC events like the World Cup.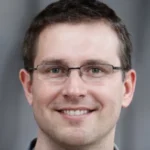 Rivcky John
A prominent figure in sports journalism for the last two decades. Cricket Analyst & Writing News, Features, Match Previews/Reviews/Reports, And Opinion Pieces on Cricket. You can connect with him on Facebook also.