Most Dangerous Bowler in IPL: Who are the Top 5?
Every year, fans eagerly wait to see who will emerge as the most dangerous bowler in IPL. From Yorkers to bouncers, spin to pace, these bowlers have an array of lethal weapons that can leave even the best of batsmen struggling to survive. In this article, we will take a look at the top 5 most dangerous bowlers in IPL history, and explore what makes them stand out from the rest of the pack. So, get ready to witness some of the most intimidating and lethal bowling performances that the IPL has ever seen!
Top 5 Most Dangerous Bowlers in IPL History
The Indian Premier League (IPL) has seen some of the most devastating bowlers in cricket history. These bowlers have not only taken wickets but also terrorized batsmen with their deadly deliveries.
1. Rashid Khan
Rashid Khan, the Afghanistan spinner, has been a mainstay in the IPL since he broke into the scene five years ago. He has taken 93 wickets in 76 matches with an incredible economy rate of 6.33. Rashid is known for his variations and his ability to keep the run-rate low, which puts pressure on the batsmen and leads to wickets.
2. Anil Kumble
Anil Kumble, the former Indian captain, and legendary leg-spinner were not widely known for his T20 acumen, but he proved his worth in the IPL. In the 42 matches he played, Kumble took 45 wickets with an economy rate of 6.57. His best performance came in the 2009 IPL season when he took 5/5 in 3.1 overs against Rajasthan Royals, which is still one of the best bowling figures in IPL history.
3. Muttiah Muralitharan
Muttiah Muralitharan, the Sri Lankan off-spinner, was one of the first picks for Chennai Super Kings. He played 66 matches with 63 wickets and an economy rate of 6.67. Muralitharan was the main strike bowler for CSK in the first three seasons, and he played a crucial role in their title-winning campaign in 2010.
4. Sunil Narine
Sunil Narine, the West Indies spinner, is one of the most dangerous bowlers in IPL history. He has taken 143 wickets in 134 matches with an economy rate of 6.74. Narine is known for his deceptive speed and length, which leads to the fall of numerous batsmen. He has been a key player for Kolkata Knight Riders, helping them win two IPL titles.
5. Daniel Vettori
Daniel Vettori, the former New Zealand captain and left-arm spinner, played 34 matches in the IPL and took 28 wickets with an economy rate of 6.78. Vettori was known for his accuracy and his ability to bowl tight lines, which made it difficult for the batsmen to score runs off him.
Current Top 10 Most Dangerous Bowlers in IPL
Apart from the all-time top 5, there are many other bowlers who have made a name for themselves in the IPL. Here are the current top 10 most dangerous bowlers in IPL:
Rashid Khan
Sunil Narine
Varun Chakravarthy
Moeen Ali
Ravichandran Ashwin
Rahul Sharma
Harbhajan Singh
Jofra Archer
Mohammad Nabi
Mitchell Starc
Conclusion
In conclusion, the IPL has seen some of the most dangerous bowlers in the world ply their trade, and the above list represents some of the best to have ever played in the league. Bowlers like Rashid Khan, Anil Kumble, Muttiah Muralitharan, Sunil Narine, and Daniel Vettori have proved their worth and have been instrumental in their teams' success in the IPL. While the current top 10 list includes some new faces like Varun Chakravarthy and Jofra Archer, the likes of Harbhajan Singh and Ravichandran Ashwin have been consistent performers over the years.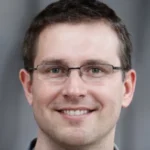 Rivcky John
A prominent figure in sports journalism for the last two decades. Cricket Analyst & Writing News, Features, Match Previews/Reviews/Reports, And Opinion Pieces on Cricket. You can connect with him on Facebook also.