ICC T20 World Cup 2022 : Latest Games for Android and Apple Mobiles
In October 2022, T20 world cup 2022 will start in Australia this is the 8th edition of T20 world cup held in Australia, we are going to share with you the best 2022 cricket world cup games you can play during this mega-event this year, so here we go.
Digital entertainment has grown exponentially in recent years. Google Play Store, which is available on Android smartphones, is now a gaming area for a variety of sports. Especially cricket users will be interested in software that is currently on the market. In 2022, we expect to know what the best mobile cricket games are for Android and Apple users.
T20 WC Cricket Games for Android and Apple Mobiles:
There are many T20 WC mode cricket games for android and apple mobiles for cricket lovers including:
1. World T20 Cricket Championship – Best T20 WC Game
There are thousands of national teams you can choose from in this 3D game. You can choose between friendly matches and tournaments for the players.
A unique feature of World T20 Cricket Championship is that it is simple and easy to use. World T20 Cricket Champions offers another fun game mode in the challenge mode. Every level has five challenges, with each level offering four difficulty levels. This is a good cricket t20 world cup game with nice graphics. You should play this game on your Android phone. There are many languages in which it is available, and many people around the world love to play it.
2. Smash Cricket – Smash the ball in T20 WC
Another great cricket game is Smash Cricket. Despite its simplicity, this game has excellent graphics. Gamers on Android are engaged by many challenges while playing games. For cricket enthusiasts, this is the best game they can play all the time without difficulty.
3. World of Cricket – Android T20 World Cup
This game allows you to enjoy every moment of playing cricket. Players of any age can now participate in this T20 world cup game. Many teams are involved in this game. You don't need a lot of memory on your mobile device. You only need 15MB of your phone to do this. The game is outstanding in terms of quality and graphics, and the playability is good. Several game modes are included in this cricket game.
4. Real Cricket 20 – Feel Like Real T20
A significant update to the previous Real Cricket is Real Cricket 20. With this version, you can still customize your teams and pick where you want to bowl as in the previous version. This product includes features such as Test Cricket, Stadiums with time progression, Decision Review System with Snicko and Hotspot, auction and post-match presentations.
As a result, the same shots are now played differently, looking more realistic. Among the four categories of batsmen, defensive, balanced, radical, and brutish are the most frequently used. If you want to play the most comprehensive game, this is it.
5. Big Bash Cricket –
An Australian domestic T-20 tournament known as the KFC Big Bash League is the inspiration for the Big Bash Cricket gaming app. Almost a carbon copy of the real game, the app gives a 360-degree view of the ground, has eight teams you can choose from, has authentic player names.
You can literally play any shot that is possible in cricket with the Big Bash Cricket app. This is what makes it different from most other gaming apps. The third mode is Quick Match. There is also a Tournament mode.
6. WCC Rivals – A Rivals of Greate Nations
Recently, WCC Rivals was introduced from the popular WCC series, which gives real-time multi-player gaming experience similar to Smash Cricket. In this game, you would be able to play against real humans. It's different from the other games, though.
In WCC Rivals, a more advanced control interface is presented to you. The game also features customizing your team and playing in real-time to gain rankings, as well as offering unique bonuses for each match.
Cricket 19: Download For PC -T20 World Cup PC
Cricket 19 is one of the most trending and popular cricket games right now. When it comes to features and gameplay, no other cricket game can compare with this one. Developed by Big Ant Studios and released in June 2019, cricket 21 is the upcoming and upgraded version of cricket 19.
How To Play T20 World cup 2022 In cricket 19?
It is required to create a new competition with your own format and rules if you want to experience the full t20 World Cup experience in cricket 19.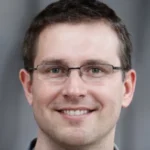 Rivcky John
A prominent figure in sports journalism for the last two decades. Cricket Analyst & Writing News, Features, Match Previews/Reviews/Reports, And Opinion Pieces on Cricket. You can connect with him on Facebook also.