Team Squad for Papua New Guinea T20 World Cup 2022- PNG Team Squad T20 WC 2022
The Papua New Guinea Cricket Board of Control has announced a 15-member team for the 2022 World T20 Cup. There has been an announcement regarding Assad Wala's captaincy role at the upcoming T20 World Cup for Papua New Guinea. Other than that, there are also plenty of prominent cricketers on the team. Check out Papua New Guinea Team Squad for 2022 on this page.
ICC T20 World Cup Schedule Fixture Time Table
Papua New Guinea Team Squad for T20 World Cup 2022
It is undoubtedly one of the luckiest teams from a non-test nation to qualify for the T20 World Cup 2022. The team finished in second place in the 2019 ICC T20 World Cup Qualifiers. As such, they were grouped with Scotland, Bangladesh, and Oman in Group B during Round 1 Stage. They will need to finish second in their group in order to qualify for the Super 12 stage.
List of Players of PNG for ICC T20 World Cup 2022
Assad Vala (c), Charles Amini, Lega Siaka, Norman Vanua, Nosaina Pokana, Kiplin Doriga (wk), Tony Ura, Hiri Hiri, Gaudi Toka, Sese Bau, Damien Ravu, Kabua Vagi-Morea, Simon Atai, Jason Kila, Chad Soper, Jack Gardner.
PNG will have a tough time competing against the top sides. However, they can be beaten by a good plan if they have one.
From 17th October, the UAE and Oman will be hosting the T20 World Cup 2022. This mega cricket tournament is coming to an end and all teams are preparing for it. The team squad for the T20 WC 2022 has been announced for Papua New Guinea. Follow T20 World Cup 2022 for more updates.
Oman Team Squad for T20 World Cup 2022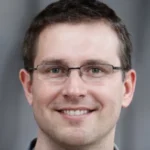 Rivcky John
A prominent figure in sports journalism for the last two decades. Cricket Analyst & Writing News, Features, Match Previews/Reviews/Reports, And Opinion Pieces on Cricket. You can connect with him on Facebook also.